Exclusive
Muhammad Ali Jr. Detained By Immigration Agents In Florida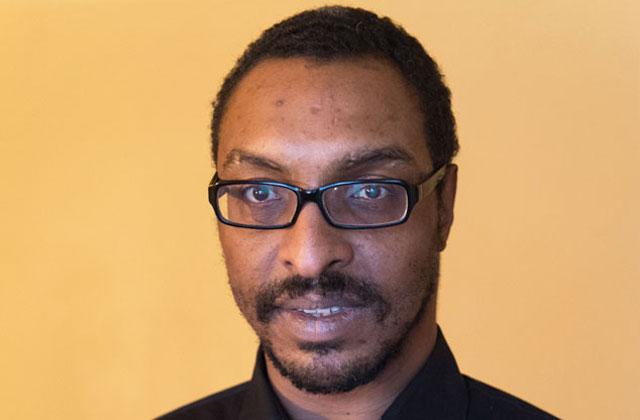 Muhammad Ali's son and namesake, Muhammad Ali Jr., was detained by immigration agents and interrogated about his name and religion, his enraged mother revealed to RadarOnline.com in an exclusive interview.
The late world heavyweight champ's second wife, Khalilah Camacho-Ali, 66, said the shocking episode took place at Fort Lauderdale International Airport in Florida on February 7.
The incident occurred four days after a federal judge blocked enforcement of President Trump's temporary travel ban on people entering the U.S. who hold passports from Iraq, Syria, Iran, Sudan, Libya, Somalia and Yemen.
Article continues below advertisement
Camacho-Ali — who was returning to the United States with Ali Jr. and a videographer from a speaking engagement in Jamaica — claimed that the president never intended for the ban to extend to travelers like her 44-year-old son, who was born in Philadelphia and possesses a U.S. passport.
"I was standing in line and letting Muhammad go through immigration ahead of me, because he has bad knees and was using a wheelchair," Camacho-Ali recalled. "I was signing autographs for other passengers who'd recognized me when I realized something was wrong.
"Muhammad was being held up by an agent who was asking him a lot of questions and then another officer came over and I heard the agent say, 'Go with him!'"
"I said, 'Hey, wait a minute! That's my son! ' But they wheeled him off. They said, 'You'll meet him in a minute on the other side.'"
"Then the agent asked me if I born in America and I said, 'Of course. It's right here on my passport. ' I asked the agent where he was from because I noticed he had an accent and he said he was an immigrant from Haiti.
Article continues below advertisement
"He let me go through but the one minute in which I was supposed to meet Muhammad turned into 30 minutes, and 30 minutes became 45 minutes. I said, 'I'm going to call the police, the FBI and the CIA!' and they finally produced him after one hour and 45 minutes of questioning in the room where they'd taken him."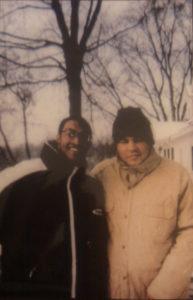 "He said they asked him his religion and he told them he's a Muslim and then they asked him where he got his name from and he said, 'From my mother and father, Muhammad Ali.'"
In an exclusive interview with RadarOnline.com after the champ's sudden death , Camacho-Ali explained the history of the boxer's conversion to Islam.
"Muhammad was my first love. I was ten and he was 18 when we met in Chicago," she said. "My parents' surname was Ali and I was raised Muslim. Muhammad converted for me and we were so much in love, that he took my family name. Muhammad Jr. was raised Muslim."
She traveled the globe with Ali, meeting Elvis Presley and Frank Sinatra and attending the famous Rumble in the Jungle against George Foreman in Zaire.
"I've never once gone through anything like this before," she said.
"I'm getting ready to tell Mr. Trump how these agents behaved. It is against our constitutional rights to question a citizen's religious beliefs."
We pay for juicy info! Do you have a story for RadarOnline.com? Email us at tips@radaronline.com, or call us at 800-344-9598 any time, day or night.