Exclusive
'I Need A Paramedic!' Muhammad Ali's Wife Begs For Help In Chilling 911 Call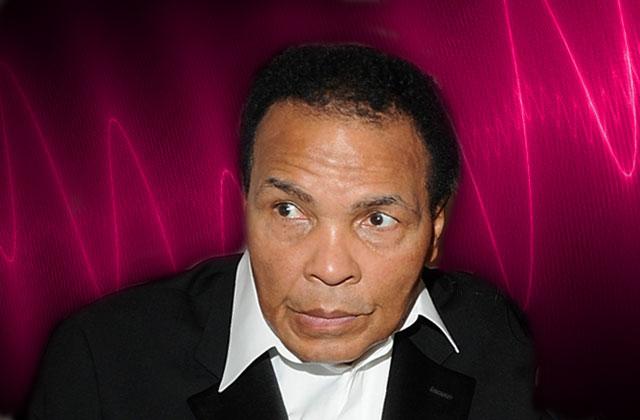 Before Muhammad Ali was rushed to the hospital with the medical crisis that would end his life, the boxing icon's wife, Lonnie Ali, begged an ambulance dispatcher for help in a chilling 911 call obtained by RadarOnline.com.
"I need a transfer, a paramedic to come here," she says in the recording obtained by Radar.
"My husband, we just brought him in to the doctor's, but his oxygen level has dropped … We do have oxygen on him right now."
Article continues below advertisement
Admitting he was "conscious," Lonnie told the dispatcher that her husband had taken medication that morning, but instruments in their home meant to measure his breathing showed that he was struggling.
As Radar reported, he was rushed to the hospital near his Paradise Valley, Arizona, home. After a brief battle, he died on June 3 at 74 years old.
Although the death seemed sudden to his legions of fans, Muhammad had struggled with Parkinson's and other health ailments in his final months. Indeed, another audio obtained by Radar shows that Lonnie had called 911 already once before that month, on May 13.
Describing a disturbing incident at their home, Lonnie told the dispatcher, "I want to take him in to the hospital. I don't want to take any chances."
Clearly concerned, she said, "He is not awake. He's asleep."
"I've never seen him do this before," she said of the incident, a description of which was redacted from the audio.
Now, Lonnie is at the center of a family battle over the boxing icon's will and fortune.