Gruesome Details of Morgan Freeman's Step-Granddaughter's Murder Revealed In Court Trial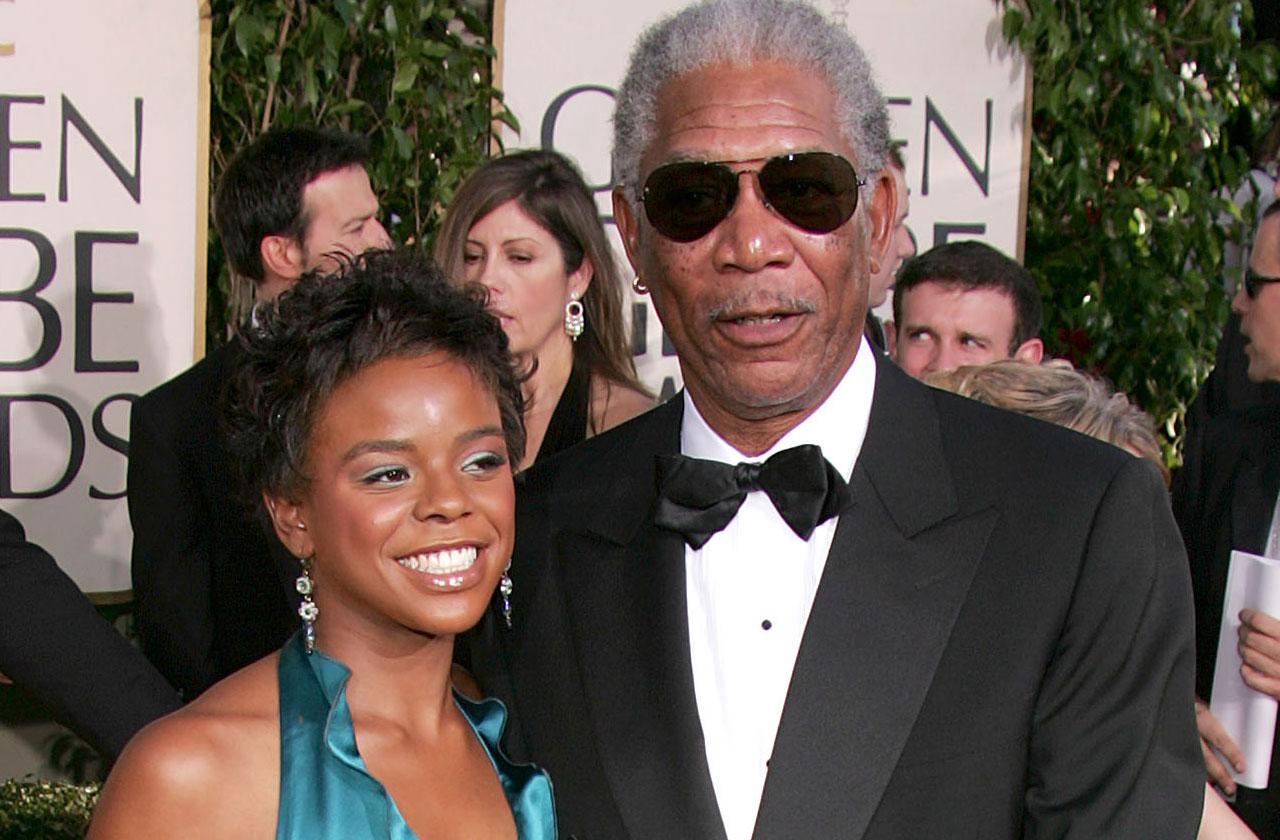 A witness took the stand in Manhattan court on Monday to recount the gruesome details of how Morgan Freeman's step-granddaughter was brutally stabbed to death.
On August 16, 2015 at around 3 a.m., E'Dena Hines, 33, was fatally stabbed at least 15 times near 162nd Street. New York City cops arrested her boyfriend, Lamar Davenport, on the scene and charged him with second-degree murder. The accused killer's trial began Monday.
Article continues below advertisement
Radar readers know Hines was the granddaughter of Morgan's first wife, Jeannette Adair Bradshaw. Although Morgan was not related to Hines by blood, he agreed to raise her with his second wife, Myrna Colley-Lee.
However, in 2009, the National Enquirer reported claims that the Driving Miss Daisy icon was caught in a secret love affair with Hines that began when she was a teen. Both denied the alleged decades-long affair.
Xavier Gardere, a neighbor of Hines and Davenport's who unintentionally walked into the scene of the crime, testified in court on Monday, the New York Daily News reported.
"He mounted her. He was just basically sitting on her hips," the 24-year old Washington Heights witness said.
"She was kicking. She was struggling at the beginning," he continued. "Really not much toward the end."
RadarOnline.com obtained bombshell exclusive video surveillance of the crime last year. The surveillance video shows the gruesome slaying that previously been kept under lock and key.
Article continues below advertisement
The uncovered footage shows Hines and Davenport stepping out of a car in upper Manhattan in what appears to be a heated argument.
Four minutes later, a panic-stricken Hines is seen running down the middle of the street with Davenport, then 30, in pursuit.
Davenport then knocks Hines to the ground by sweeping her legs out from beneath her before slashing her throat with a knife.
Davenport then straddles the helpless woman as she flailed her legs and arms, fighting for her life. Three young men entered the shot as Davenport plunged the knife into Hines' torso.
The disturbing video shows two of the men walking into the street feet away from the crime, but failing to help as Hines screamed, Please! Please! No more!"
In the midst of the slaying, Davenport coldly responds: "I'm doing this for you, God! Get out, devils! I cast you out, devils, in the name of Jesus Christ."
Footage shows Hines helplessly kicking her legs in desperation until she flips onto her stomach and Davenport chillingly uses both hands to sink the knife into her back. He shouted, "Thank you, God. Thank you, God. I love you, God."
Davenport faces a maximum of 25 years to life in prison if he's convicted. His attorneys are using the insanity defense, claiming Davenport was driven to kill Hines due to a PCP-induced psychosis.
We pay for juicy info! Do you have a story for RadarOnline.com? Email us at tips@radaronline.com, or call us at (866) ON-RADAR (667-2327) any time, day or night.