Missing 'People's Court' Woman's Mother Files Wrongful Death Lawsuit Against Daughter's Ex-Fiancé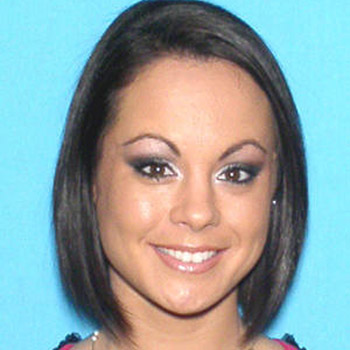 People's Court missing mom Michelle Parker's mother has filed a wrongful death lawsuit against Parker's ex-fiancé.
The 33-year-old Orlando, Fla. resident has been missing since Nov. 17, 2011 – the same day her appearance on the court-based reality show ran, in which she attempted to resolve a dispute over a $5,000 engagement ring with former fiancé Dale Smith.
The last time Parker was seen was at Smith's home dropping off the couple's twins and Smith was made prime suspect in the mysterious case. However, no charges have been filed and his children with Parker remain in his custody.
Article continues below advertisement
But an attorney for Parker's family claims to have evidence that could incriminate Smith, including text messages.
And a lawsuit seeking damages in excess of $15,000 claiming that Dale was "negligent or otherwise committed a wrongful act and caused the death of Michelle L. Parker" has now been launched.
The mystery regarding her disappearance heightened when her iPhone was found at the bottom of a lake. Intriguingly enough, the lake is only five minutes from Smith's home.
Despite this finding, Parker's body has yet to be discovered – but the lawsuit claims that Parker "died on or about November 17, 2011 as a direct and proximate result of the negligence of the Defendant."
"That's the day we believe it happened," John Morgan, an attorney representing the Parker's mother Yvonne Stewart told ABC News.
"Yvonne Stewart doesn't want to believe it happened, but everyone knows what happened and when it happened. We think she was killed," Morgan said.
Article continues below advertisement
"It's still an open investigation," Orlando Police Sgt. Jim Young revealed to ABC, adding that there were no new updates to report – but Smith is still considered a suspect.
Morgan believes he has the right evidence that can finally convict Smith of the crime.
"We just think that we have some pieces that when taken with testimony may tell a more full story and that testimony has to come from Dale and his parents," he said.
Smith's attorney, Mark Nejame refutes Morgan's claims.
"They're barking up the wrong tree," Nejame said. "They've been frustrated for a long time because law enforcement hasn't found a scintilla of evidence that ties him to her disappearance or murder...Just because everyone thinks he did it doesn't mean he did it."
|