Bombshell Murder Case Of Sofia Vergara's Brother Could Finally Be Solved With New Evidence!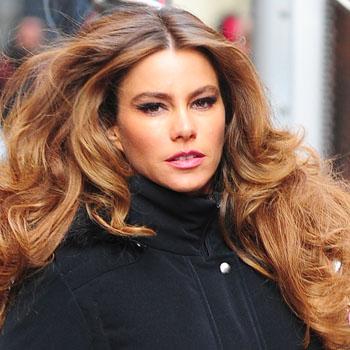 The brutal murder of Sofia Vergara's beloved brother in Colombia has been an unsolved mystery for decades, but a bombshell report in the National Enquirer claims that new evidence has been uncovered by a private investigator that could finally bring the killers to justice!
Rafael Jose Vergara was just 26 when he was gunned down in the family's hometown of Barranquilla, Colombia. The Modern Family star's brother was shot at close range by assailants, with two bullets lodging in his head and another in his neck.
Article continues below advertisement
Sofia, who was 24 at the time of his murder, was heartbroken by the "nightmare," but she can finally look forward to some closure after 16 years of mourning, as a private investigator tells the Enquirer that he is pushing police to re-open the cold case.
"It's time the police re-open this case so Sofia can finally get justice for her brother's brutal killing," private investigator Marcos Ru­bio tells the Enquirer in a world exclusive interview.
MORE ON:
National Enquirer
"Sofia deserves to finally know who took her brother's life!"
"I've learned that there were witnesses at the scene who were afraid to talk at the time, or may have been blackmailed," Rubio says. "That was to be expected back then, but there have been whispers for years about who was behind the killing. It's time the family knows the truth."
For more exclusive details about the shocking new revelations into uncovered evidence about Sofia Vergara's brother's unsolved murder pick up the new issue of The National Enquirer -- on newsstands Thursday.