Is It All A Hoax? Miley Cyrus Confesses Scandalous VMA Performance Was A 'Strategic Hot Mess'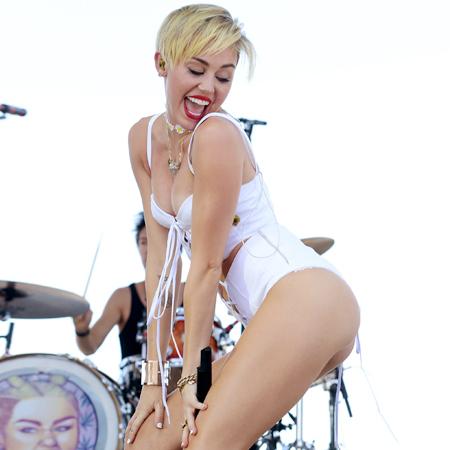 Miley Cyrus' recent behavior -- from her now-famous twerking display at the VMAs to her Terry Richardson-shot "Wrecking Ball" video -- has created quite the stir as of late.
And it might have been all by design, the 20-year-old admits in her new MTV documentary Miley: The Movement.
In it, she says the eyebrow-raising antics that have gripped both the show biz and social media spectrums, such as the raunchy VMAs duet with Robin Thicke -- amount to "a strategic hot mess."
Article continues below advertisement
"You're always gonna make people talk," the entertainer reasons. "You'd rather make then talk for two weeks, instead of two seconds."
Miley also addressees head-on, those who decry her for shedding her innocent, Disney-cultivated, wholesome image of her Hannah Montana days.
"People always want to call it a transition," she said. "It's not a transition. It's a movement. It's a growth. It's a change."
Watch the video on RadarOnline.com
In what might be another strategic gambit, the documentary, which Miley collaborated on with the network, makes no allusions to wither Miley's ex, actor Liam Hemsworth, or her enigmatic father, Billy Ray Cyrus.
Miley's upcoming album, Bangerz, hits stores Oct. 4.