Rutgers Hoops Coach Mike Rice Fired After Tape Shows Him Bullying Players, Using Gay Slurs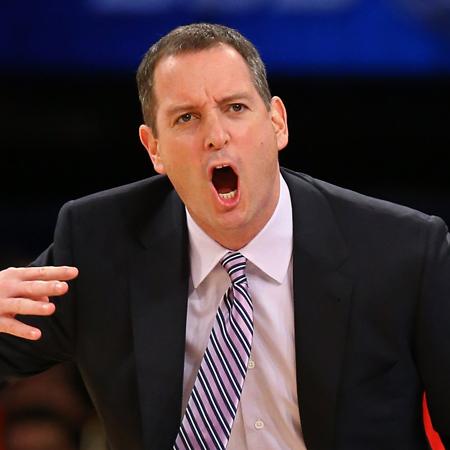 And you thought Bobby Knight had a short fuse…
Rutgers basketball Head Coach Mike Rice was fired Wednesday less than a day after ESPN broadcast footage of his deplorable conduct during practices, and we've got all the details for you right here on RadarOnline.com.
On the footage, Rice was seen shoving, kicking and throwing basketballs at his players, all the while cat-calling them with vulgar and homophobic slurs such as "f****ts," "m****f*****s," "p*****s," "sissy b*****s," and "c***s." (Rice was suspended for three games and fined $50,000 by the university last Dec. for his conduct.)
Article continues below advertisement
Rutgers athletic director Tim Pernetti said in a statement Wednesday, "I am responsible for the decision to attempt a rehabilitation of Coach Rice.
"Dismissal and corrective action were debated in December and I thought it was in the best interest of everyone to rehabilitate, but I was wrong. Moving forward, I will work to regain the trust of the Rutgers community."
Eric Murdock, a former NBA player who served as director of player development for the university, told ESPN it was "unbelievable to him that somebody would feel that that coaching technique can be successful -- what this guy did the last two years is criminal.
"It was criminal."
Murdock said he warned Pernetti about the coach's politically incorrect behavior, but Rice would play nice any time the higher-up came around to observe.
Watch the video on RadarOnline.com
Murdock, who was fired by Rice and Pernetti last summer, was let go for blowing the whistle on Rice's actions, and intends to sue for wrongful termination as early as this week, according to his attorney, Raj Gadhok.