First Lady Flub! Michelle Obama Accidentally Calls Herself A 'Busy Single Mother'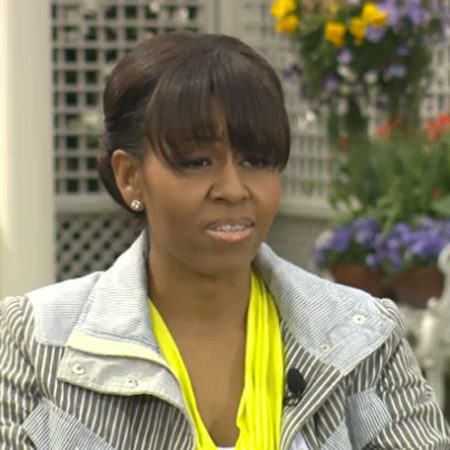 Freudian slip?
Michelle Obama, speaking with Burlington, Vt. CBS affiliate WCAX-TV Thursday, mistakenly described herself as a "busy single mother" -- apparently forgetting about her husband, President Barack Obama.
The beautiful first lady, as talented a speaker as her husband, didn't miss a beat in clarifying her slight slip-of-tongue.
"Believe me, as a busy single mother -- or I shouldn't say single -- as a busy mother, sometimes when you've got a husband who is president it can feel a little single. But he's there."
Article continues below advertisement
Michelle, 49, was talking to the station about her ongoing healthy eating campaign, and how some parents might be overwhelmed to keep their kids eating healthy on a consistent basis.
"As a busy working mom, and before I was in the White House, I was in that position as well," she said. "Working, driving kids to practice, not having enough time to shop or cook. Not having the energy.
"Resources weren't the issue, but time and energy is key."