The Duggars Are Expecting Another Baby! Michelle & Jim Bob Going To Be Grandparents Again!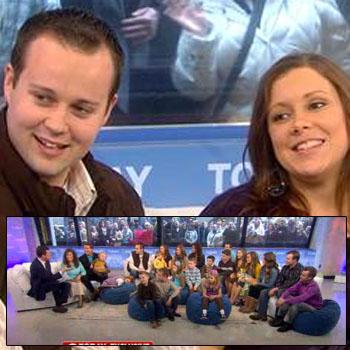 Another Duggar is on the way!
Michelle and Jim Bob Duggar made the announcement that no, they're not expecting another baby, but they are expecting a third grandchild!
The 19 Kids and Counting stars appeared on the Today Show Monday morning and said that Anna and Josh Duggar are having their third child in June, who will join their other two children, Mackynzie and Michael.
Unlike her husband Josh, Anna doesn't come from a family of 19.
Article continues below advertisement