Michelle Duggar's Trials & Tribulations Win Her An Award: #5 Most Fascinating Person In Arkansas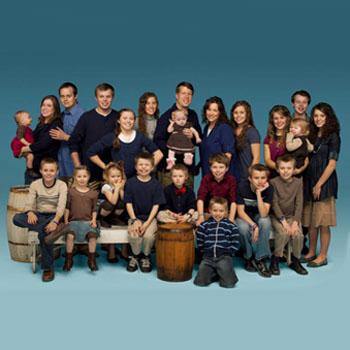 Michelle Duggar is the mother of 19 children, grandmother to three, wife of Jim Bob Duggar and now the southern matriarch has been named one of Arkansas' Most Fascinating citizens, an award she says she is "honored" to have received.
The 47-year-old reality star has showcased her conservative religious lifestyle to viewers around the world, but it was one of her home-state television stations, 40/20 TV that bestowed the honor on her, placing her #5 on the list.
Article continues below advertisement
"The fact that there's 19 children that God has blessed us with is unique, very unique," Michelle said in the award video posted on the Duggar family blog.
While she refused to say if she was expecting another child, Michelle said that she loves having cameras film their lives.
"We have enjoyed getting to open up our home and our life to share with those around the world."
Jim Bob's cheerful wife said she was pleased and surprised by the award from her fellow Arkansans.
"I would say very humbled and honored," is how she described the new claim to fame. "I feel very grateful that anyone would say that or think that. I'm honored, very honored."
The 19 Kids and Counting stars have shown happy times on their TLC reality show, they have also showed the family tragedies, including the heartbreaking loss of their daughter Jubilee.
"To be real, would not be covering the pain and the hurt that we walked through in that regard," Michelle explained why they shared such intimate details with their fans.
"With our sweet little Jubilee we know she is with The Lord and we will see her again someday. As we share those experiences, our prayers is that others will be encouraged to turn their life to God."