Exclusive
Exhume Jacko! Top Investigators Want New Autopsy To Prove If He Was Murdered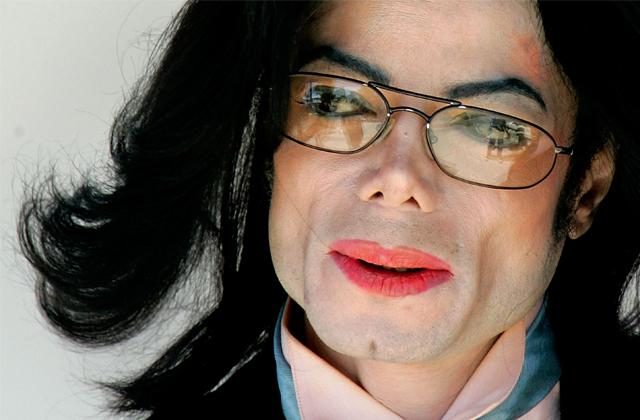 Michael Jackson's body must be exhumed for a new autopsy as detectives probe chilling charges the superstar was MURDERED and evidence indicates the crime was covered up!
That's the bombshell conclusion reached by an exhaustive RadarOnline.com investigation after the King of Pop's 18-year-old daughter, Paris, sparked a firestorm by insisting her father was the victim of a bloodthirsty plot on his life!
"It's obvious! All arrows point to that," says Paris. "All real fans and everybody in the family knows it. It was a set-up."
Article continues below advertisement
Now, top investigators have gotten behind Paris' astonishing claims and say the Gloved One's body, laid to rest in the Great Mausoleum in Glendale, Calif.'s, Forest Lawn Cemetery, should be removed from its crypt for a fresh autopsy.
California cop-turned-legal consultant John A. Carman tells RadarOnline.com that puzzling scars on Michael's body, pill bottles found in a Dumpster and a mystery man seen leaving his house the night of his death — June 25, 2009 — point to the possibility of murder.
"Could it be that everything we thought we knew about Michael's death is wrong and that his real killer has never been punished?" says Carman.
"There are new questions now and having his body re-autopsied would get the answers."
Retired FBI Special Agent-in-Charge Ted Gunderson insists, "Digging up Jackson for a FOURTH autopsy is the best way to answer key questions once and for all."
Following the first postmortem immediately after ­Jackson's death, the Los Angeles County ­coroner ruled the 50-year-old Thriller singer died from an overdose of the powerful ­anesthetic propofol.
Article continues below advertisement
Two other autopsies, performed at the request of Michael's family, seemed to confirm the coroner's findings.
Michael's private doctor ­Conrad Murray was convicted of involuntary ­manslaughter and served time for ­prescribing Michael the deadly drug. Murray has always ­maintained his ­innocence and insists he was railroaded.
That claim is given new credence by Paris. The teen says she "absolutely" believes her dad was intentionally killed and ­maintains "a lot of people" wanted him dead.
Carman notes that while ­Jackson died of a propofol overdose, his system also had traces of Ativan, Versed and Valium!
The Bad singer also had many unexplained scars on his body, which could indicate an assassin or other evildoer tried to incapacitate him.
"The night Michael died, a private eye also noticed an unidentified man leaving Jackson's home and dumping something into a blue Dumpster outside the Holmby Hills mansion's gate," Carman points out.
Article continues below advertisement
"The P.I. recovered two bottles of prescription pills, both for the generic form of the powerful painkiller Oxycontin!"
Along with the label-less bottles, prescription pads from an assortment of doctors and clinics were also discovered.
"Michael had no Oxycontin in his system," so it's bizarre someone would "want to get rid of this evidence," says the detective.
Carman says cops should have searched the Dumpster for weapons that may have been used to knock out "an already weakened Jackson." He believes a new analysis could reveal the exact extent of Jackson's drug use in his final years — and point a finger at anyone who supplied the killer chemicals to him!
But new tests must be run — with new tissue samples.
While slices of Michael's brain tissue and vials of his blood were preserved, insiders fear the previous autopsies used up the samples. His body needs to be exhumed for fresh material!
"Michael's body was embalmed and should be in good condition now," says Carman. "Maybe it's time those scars be given a ­second look!"\
We pay for juicy info! Do you have a story for RadarOnline.com? Email us at tips@radaronline.com, or call us at (866) ON-RADAR (667-2327) any time, day or night.