Mel B Claims She Had Sex With Fellow 'Spice Girl' Geri Halliwell: 'It Just Happened'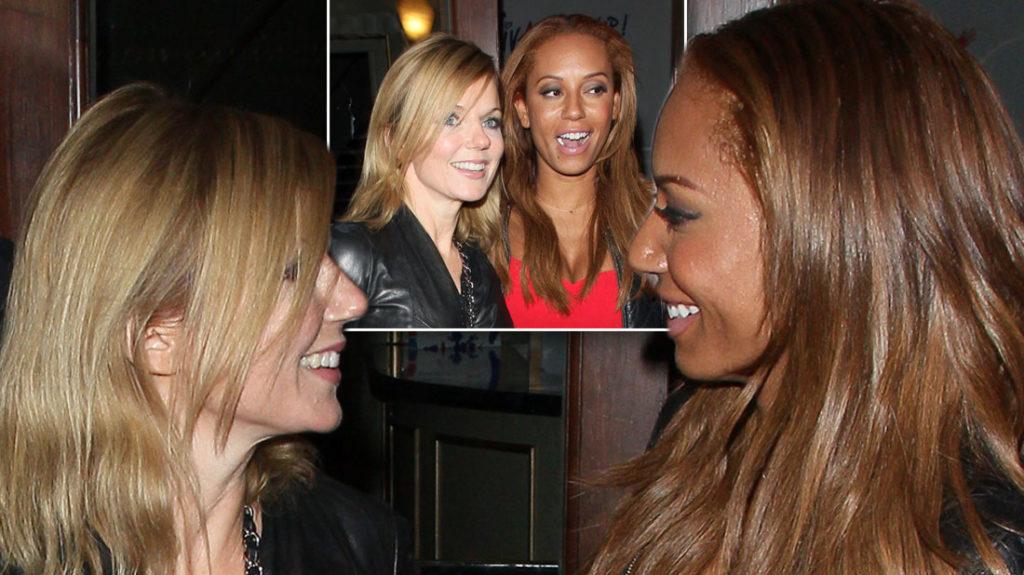 "Yeah, we all slept in a bed together but not 'like that,' all of us," she answered, suggesting there was more to the story.
Article continues below advertisement
"Did you sleep with Geri 'like that'?" Morgan, 53, asked.
"She had great boobs," said Mel B, 43, while nodding and smiling mischievously.
"She's going to hate me for this because she's all posh in her country house and her husband. But it's a fact. It just happened, and we just giggled at it and that was it," she said.
RadarOnline.com readers know Mel B — who's been battling a nasty legal war with ex-husband Stephen Belafonte — has previously opened up about her bisexuality. In her memoir, Brutally Honest, she revealed details about her past lesbian affairs and threesome she had with Belafonte, 43, and their nanny during their troubled marriage. Even during the pop group's heyday, rumors circled about her alleged romance with Halliwell.
In the interview, however, Mel B insisted there was never anything romantic between her and her longtime friend, it was just a one-time sexual encounter.
"It was just that once. And hopefully when Geri gets asked that, which hopefully she will after this, she won't deny it," she said. "Because it was just a fun thing."
Halliwell has been married to Christian Horner, the head of a Formula 1 racing team, since 2015. She has two children, one from her previous marriage.
Article continues below advertisement
Fellow Spice Girl Mel C was also in attendance during the Friday interview and heard Mel B's alleged confession.
Morgan asked her if she knew of the sexual encounter, to which Mel C replied: "I don't know anything."
"Oh whatever, Mel," Mel B told her.
"This is all new to me," Mel C said, defending herself.
Next, Mel B also spilled that she made out with Mel C and the rest of the band after getting her tongue pierced.