Matt Roloff Bulldozes New Property To Build Love Nest With Galpal Caryn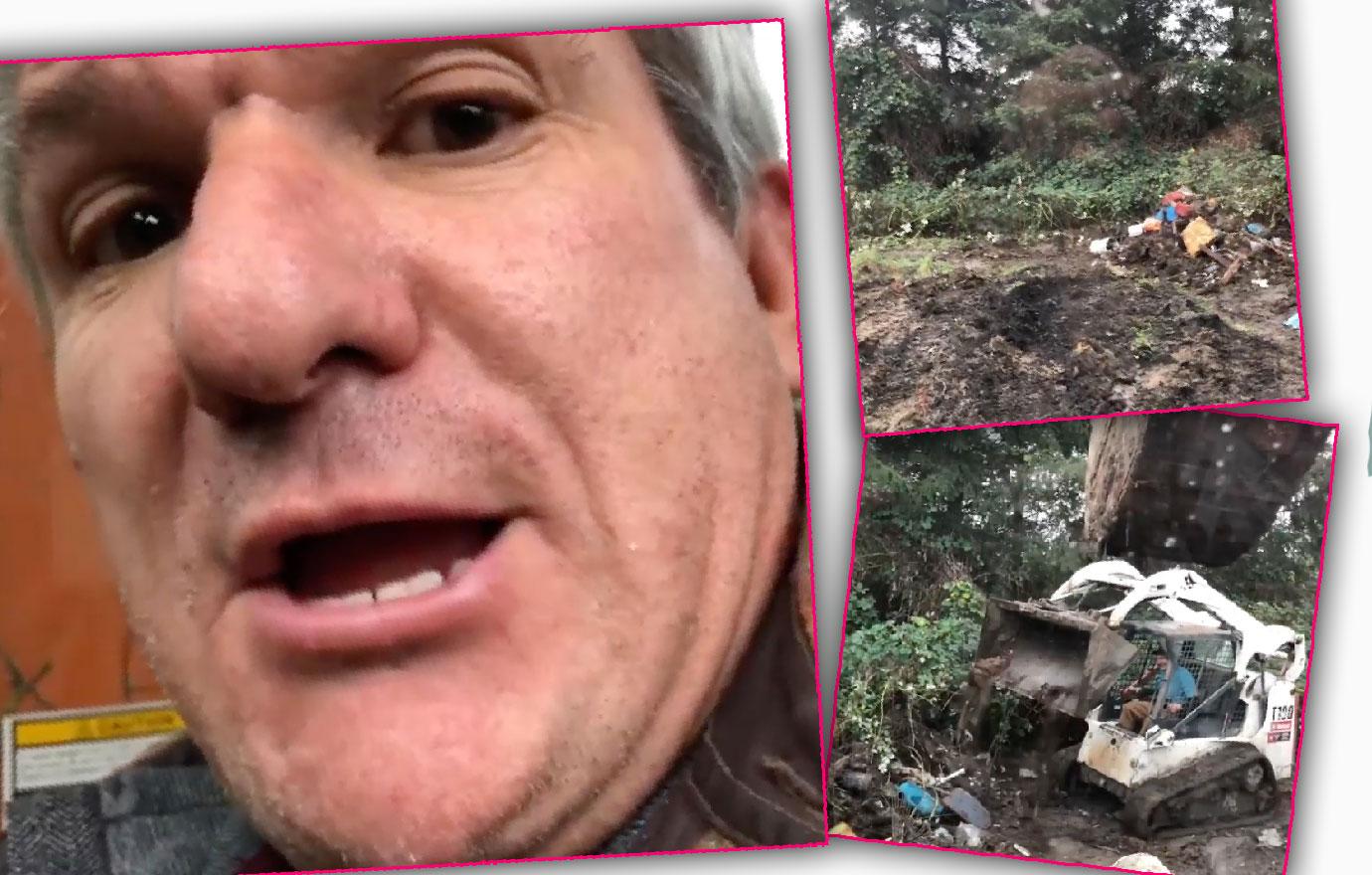 Matt Roloff is in the process of bulldozing on his new Oregon property which is expected to be his love nest with girlfriend Caryn Chandler.
The Little People, Big World patriarch revealed how he's tearing things down on Instagram, after RadarOnline.com told you first about how Matt had purchased the three-house lot for him and Caryn.
Matt posted a selfie video on Instagram that showed him bulldozing trash that had been on the property among the brush and trees.
Article continues below advertisement
In the caption for his latest video, Matt wrote, "Nothing feels better then sic taking an old piece of property that's been mistreated for 40 years and turning it into a gem. Gonna take some work but I'm determined."
The reality star told fans in the video audio about the trash on the property, "This is an example of a pile of junk."
He then swung the camera around to show his own face and noted, "People just buried stuff in the fence line and it's my job to get rid of it and get it into a proper land fill, I guess."
Continuing to show the work he and another man were doing, Matt said that the previous owners treated the property like a land fill!
He added, "Wow, this is 40 years of not having trash service. Anyway, we'll clean it up and make it spic and span out here."
Matt wanted followers to know, "That's the kind of stuff we're dealing with."
As Radar reported earlier this month, Matt recently bought the huge piece of land not far from the family farm--and the big purchase had fans guessing the property would be where he'll live with Caryn.
Article continues below advertisement
According to court records obtained exclusively by Radar, Matt, 57, bought the Hillsboro, Oregon property on November 6 for a whopping $345,000.
The reality TV dad revealed the news of the purchase on Instagram.
Back then, Matt said, "I purchased a one-acre property with three different homes. I guess you can call it tear-down homes…What we are doing now is a pretty significant clean up.
"I'm probably going to tear these homes down and build a new home on a one-acre lot here not far from the farm."
As Radar readers know, Matt and Caryn discussed openly having a place of their own that could meet the needs of a little person.
Following his divorce from wife Amy, Matt was not very happy with the house he moved into on the farm.
Now, the new property is only an eight minute drive from the family farm.
While Matt is listed as the sole owner of the property, it seems it will be built big enough for a whole family to share.