I'm Married To A…Transgender And Sex Addict -- Sneak Peek!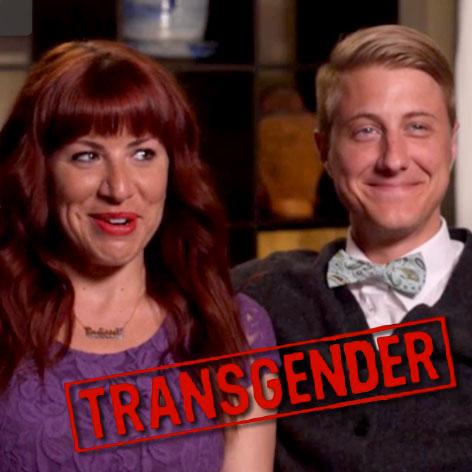 VH1's new docu-series I'm Married To A… is back this week with couples Scott and Jessica, and Craig and Heather — one is a sex addict, and one is a transgender, and RadarOnline.com has the sneak peek.
"Scott is my ideal man," Jessica says of her transgender boyfriend. "I love him exactly as he is."
Meanwhile, sex addict Craig describes what he loves most about fiancee Heather saying, "The hottest thing about Heather is her lips. There's just so much about her, the list goes on and on and on."
Article continues below advertisement
Jessica is a woman who classifies herself as straight and is also a faithful Christian and virgin, so her relationship with Scott — and the fact that some consider them a same-sex couple — is explored in the episode.
And Heather is worried that Craig's constant yearning for sex is going to lead him astray if she's not able to always give him what he needs.
Find out how both couples cope Tuesday night on VH1.
radar_embed service=mtvnservices src="http://media.mtvnservices.com/embed/mgid:uma:video:vh1.com:919611/cp~channelId%3D3%26id%3D1709031%26vid%3D919611%26instance%3Dvh1%26uri%3Dmgid%3Auma%3Avideo%3Avh1.com%3A919611" width="512" height="288"