Mariah Carey's Ex-Husband Tommy Mottola Apologizes To Her For 'Controlling' Behavior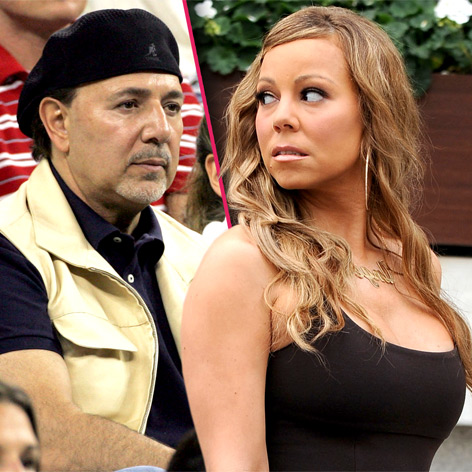 Mariah Carey's ex husband Tommy Mottola, appearing on TODAY Tuesday to plug his new memoir Hitmaker: The Man and His Music, said that the book "will be the first time" he's apologized to his ex-wife, whose career he helped launched.
Mottola, in the book, wrote to Carey, "If it seemed like I was controlling, let me apologize..."
Of his controlling behavior, the ex-Sony music mogul explained to Matt Lauer Tuesday, "I think that anyone that is successful becomes obsessive with what they are trying to succeed at."
Article continues below advertisement
Mottola, 63, married Carey June 5, 1993, when he was 42 and she was 22.
He said, "It was absolutely wrong and inappropriate for me to become involved with Mariah, and I'm not saying this because there was a generation gap, I should have listened to the piercing voice of my shrink and maintained my distance."
Mottola said he feels the book will be well-received by his ex, who has gone on to be the elder in her relationship with Nick Cannon.
"I have nothing but the greatest respect for her in the world, she is one of the greatest singers and songwriters that has ever come along," he said. "So I feel great about all of the things that she has achieved as a result of all of the work that we did."
Hitmaker: The Man and His Music is available now.
Visit NBCNews.com for breaking news, world news, and news about the economy