Mariah Carey's Ex-Husband Tommy Mottola Takes Credit For Her Success In Tell-All Memoir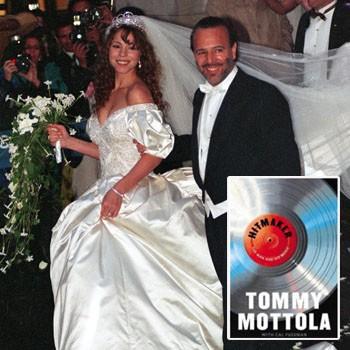 Mariah Carey's ex-husband Tommy Mottola is taking credit for her success in a new tell-all memoir excerpted in the New York Post.
After their divorce, Carey often called her ex "controlling" and "emotionally abusive" and Mottola admits at least to the controlling part in his new book, Hitmaker, writing that his obsession with making Mariah a star absolutely worked.
"If it seemed I was controlling, I apologize," he writes. "Was I obsessive? Yes. But that was also part of the reason for her success."
Article continues below advertisement
Years after their 1997 divorce, music executive Mottola is telling his side of the story about his personal and professional partnership with one of America's most famous pop stars. In the book, Mottola recalls how after hearing then 18-year-old Mariah's demo record, he thought to himself, "That may be the best voice you've ever heard in your life!"
Although Carey had already been offered a record deal, Mottola upped the figure and told her he'd make her the biggest pop star in the world. The married exec also began an affair with Carey. Her debut album sold more than 15 million copies.
When Carey wanted to take a break to enjoy her success at the age of 21, Mottola writes, "My feeling was that there'd be plenty of time for Mariah to celebrate just a little ways down the road. I'm not talking ten years, just a few."
The controlling behavior continued after Mottola divorced his wife and married Carey in 1993. Mottola admits in Hitmaker that he made all the musical decisions for the singer and confined her to their Bedford, New York mansion. Carey later called the property "Sing Sing" and their marriage "a private hell."
But Mottola maintains he did it all for her career and she should be grateful.
Now happily married to America's Got Talent host Nick Cannon, with whom she raises their "dembabies," 1 1/2-year-old twins Monroe and Moroccan, Mariah will soon be seen in her new gig as American Idol judge when the show premieres Wed., Jan. 16 on FOX.