Man Busted Trying To Smuggle 48-Year-Old Woman Into US Hidden In A Suitcase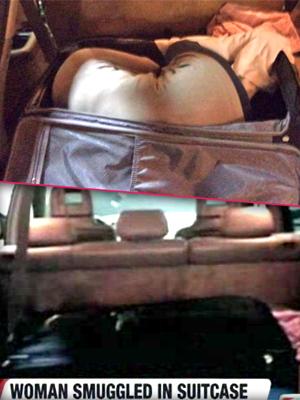 It's the opposite of luxury travel.
A man was busted trying to cross into the United State border with a woman hidden in his suitcase, according to ABC 15.
A 56-year-old Phoenix man was stopped by the U.S. Customs and Border Patrol and officers opened a suitcase in the back of his Honda SUV and they made the shocking discovery of a 48-year-old Thai woman "hidden underneath a pile of clothes."
He was trying to enter the country at the Port of Nogales.
Article continues below advertisement
Edith Serrano, the Border Patrol spokeswoman, said the man was "turned over to Immigration and Customs Enforcement who is now handling the case."
The woman is reportedly facing deportation charges.