Nanny Violently Smacks 5-Month-Old Baby Girl On Hidden Camera –See The Shocking Video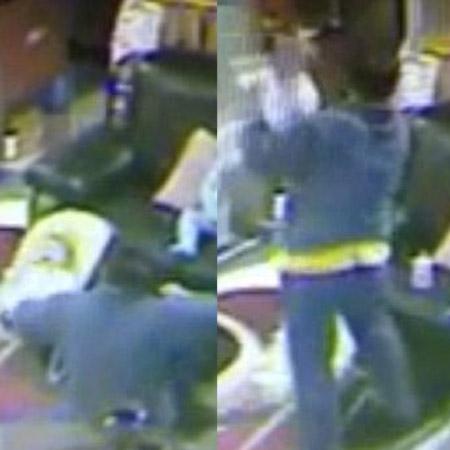 Mamura Nasirova, a Uzbekistan immigrant working as a nanny for a family in Staten Island, New York, has been arrested in connection with child endangerment and resisting arrest after authorities caught the 52-year-old on tape repeatedly smacking a 5-month-old baby girl in her care.
The arrest came after the mother of the children set up a hidden camera, inside a carbon monoxide detector, so she could monitor the woman on a live feed after suspecting foul play.
Article continues below advertisement
In the very disturbing and upsetting clip recorded January 28, Nasirova smacked the baby three times when the infant was resistant to taking her bottle, hit the baby on the legs and shook the child.
The mother, who wasn't identified -- although her husband's name is Roman Mardakhaev -- immediately went home and chastised Nasirova, according to reports.
The parents filed a complaint with police February 1, and Nasirova (who is not a U.S. Citizen) was arrested February 3 at the Mardakhaev home, and reportedly fought with cops as they took her into custody.
Watch the video on RadarOnline.com (WARNING: Video is disturbing)
youtube
The little girl's face was red and swollen after the attack, but she did not have broken bones, according to reports.
Nasirova, according to Staten Island District Attorney Daniel Donovan's office, is in custody at Rikers Island on $1,000 bail, and scheduled for a hearing in the incident Friday.