Courtroom Showdown! Lisa Marie Shuts Down Estranged Husband's Ploy For More Money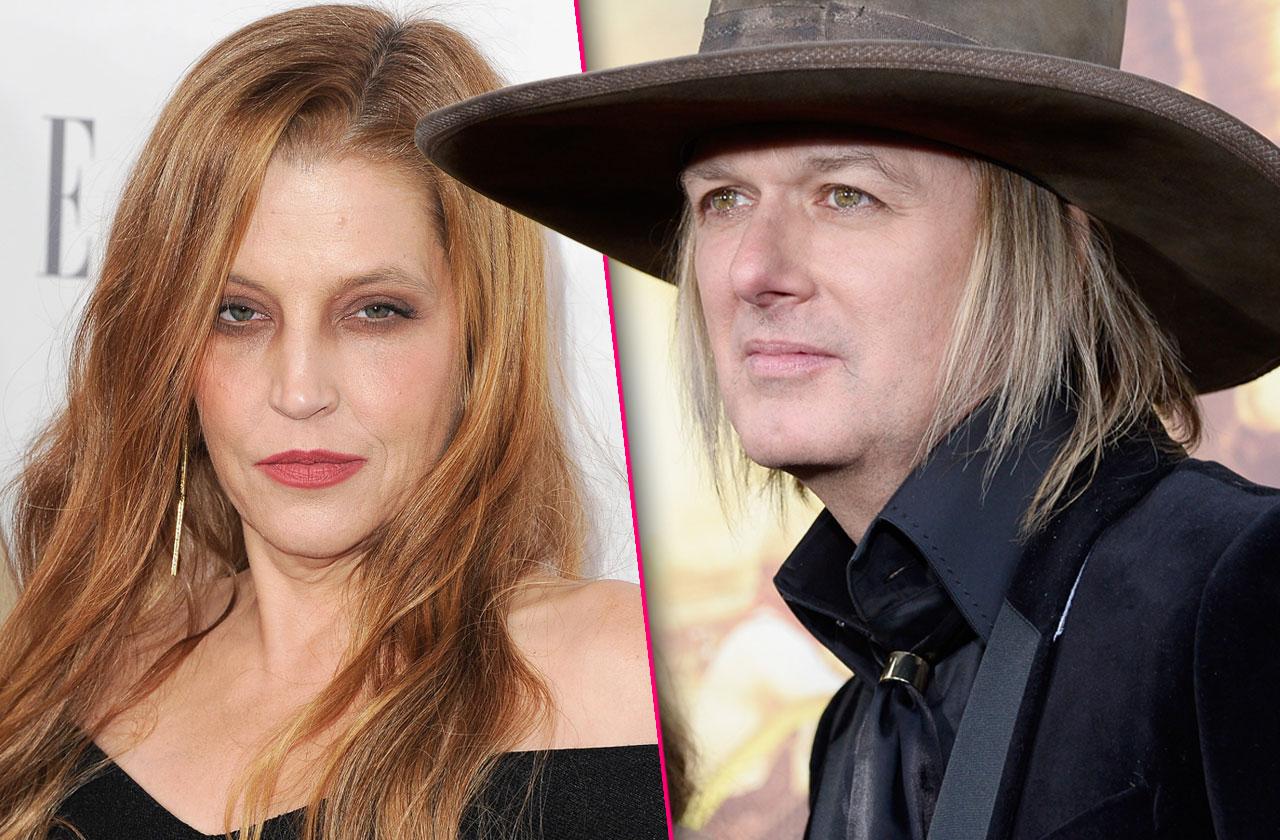 Lisa Marie Presley refused to look at Michael Lockwood as they faced off in court in another round of their nasty divorce, RadarOnline.com can exclusively reveal.
Michael Lockwood is taking the bitter battle with his ex to a higher court to obtain financial documents and other information the musician says Elvis' daughter refuses to turn over.
The exes appeared at Los Angeles Superior Court Wednesday looking more somber than ever to discuss a motion filed by Lockwood's attorney asking the court to impose monetary sanctions against Presley and to order Presley to provide documents concerning her various assets, debts and income.
Article continues below advertisement
During the hearing, Lockwood's attorney, Jeff Sturman, said Presley is "deliberately failing" to disclose the information concerning possibly millions of dollars in bank accounts, stocks, bonds, retirement accounts, jewelry, trust and other properties.
The former couple, who were married for 10 years, have been fighting in court for nearly two years not only concerning their divorce, but also their post-nuptual agreement.
Sturman said the documents Presley has provided are "flatly false" and only listed "unknown" for most of the accounting.
"I would not be able to issue a subpoena to 'unknown,'" Sturman said to Judge Patrick Cathcart. "She's got a lot of professional help and these items are not unknown. ... This is someone making a deliberate choice to fail to disclose when they have a statutory obligation to disclose."
Article continues below advertisement
Presley's attorney, Gary Fishbein, said he has tried to resolve the issue with Sturman to provide amended and additional documents. Fishbein said he instead saw "no good faith effort" from Sturman to resolve the issue.
"If Mr.Sturnan was really interested in getting a more specific ... schedule of assets, he would say, 'Amend it and I will see what you give me,' but he didn't do that," Fishbein said to the judge.
Fishbein added if the post-nuptial agreement is held by the court, the argument over documents would be "totally meaningless."
"We need to stop discussing discovery on issues that may or may not be relevant once we find out (the post-nuptual agreement) is valid," Fishbein said. "If it is, there is no spousal support and there is no community property. Our position is there is no community property anyway. I think this motion is ill conceived and should be denied."
Article continues below advertisement
Judge Patrick Cathcart ruled against Lockwood's motion to impose monetary sanctions on Presley, but decided to hold off on a decision on whether Presley should produce the various documents.
Sturman said he plans to file a petition with the Court of Appeals to issue an order against Judge Patrick Cathcart's decision.
"I believe I need those things to be ready for that trial to determine whether the post-nuptial agreement is valid or not," Sturman said during an interview with Radar after the hearing. "She doesn't know whether she has stocks or bonds? It is inconceivable that somebody with this much professional help cannot provide that information."
On Tuesday, both sides also appeared before another judge, who scheduled a telephonic conference on April 27 to discuss the impending court of appeals decision. Both sides will return to court on September 19.
Presley, 50, and Lockwood, 56, were also embroiled in a legal fight in Dependency Court concerning their twin daughters, Harper and Finley, 9.
Presley had made explosive allegations of neglect and child abuse against Lockwood in the divorce filings. In a Feb. 7 filing, she claimed Lockwood had hundreds of inappropriate photos of children and is facing allegation of sexual abuse and neglect.
Lockwood has called those allegations "disgusting and inappropriate."
Dependency Court cases are confidential since they involve minors, but during Wednesday's hearing, both attorneys said a decision was made in that case, which Presley is planning to appeal.
We pay for juicy info! Do you have a story for RadarOnline.com? Email us at tips@radaronline.com, or call us at 800-344-9598 any time, day or night.