Leann Rimes' Ex-Hubby Claims She Blindsided Him With Cheating, Declares 'I Never Saw It Coming!'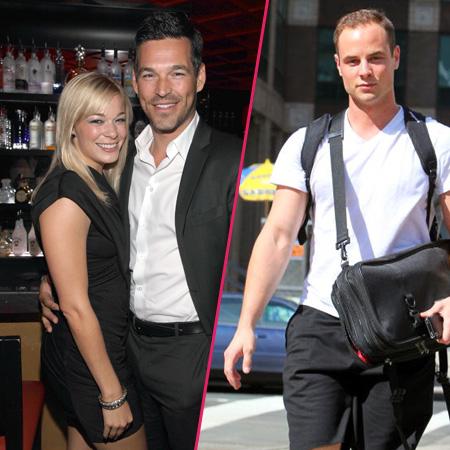 Brandi Glanville has said that she figured out her husband Eddie Cibrian was cheating on her with LeAnn Rimes the first time she saw them together but the country singer's ex-husband said in a bombshell new interview that he was completely blindsided by her infidelity.
Dean Sheremet was at the fateful dinner in Canada with his then-wife and her co-star and his then-wife while they were filming the movie Northern Lights, but missed the signs that Brandi detailed in her book about the affair.
Article continues below advertisement
"I never saw it coming," Dean told Access Hollywood about the cheating, saying LeAnn called him on the phone to tell him a magazine "may or may not have a picture of me and Eddie kissing."
Stunned by the news, Dean recalled the conversation, saying he questioned his wife, asking: "What do you mean, 'May or may not have a picture?' What does that mean?"
He said that he didn't suspect LeAnn had fallen for another man.
"You have that assumption that the person that you're with would never do something like that."
LeAnn and Dean divorced in 2009 and said that they aren't on the best of terms. He is married to photographer Sarah Silver, but he and LeAnn didn't have children together, so they aren't running into each other at soccer games like Brandi and LeAnn frequently are.
"We don't really talk that much," Dean, 32, said.
"There's not really a need to. I don't really know what we would talk about."
A former dancer turned chef, Dean says that he is comfortable talking about his ex-wife and their split.
"It's fine because I've really laid low during the whole thing. It's part of my story and it's the reason that I get to do awesome cooking segments. Whatever it is that gets me in the door is fine. I'm really a chef!"