La Toya Is NOT Backing Down! Jackson Defends Her 'Omarosa Probably Pulled The Cord On Michael Clarke Duncan' Jab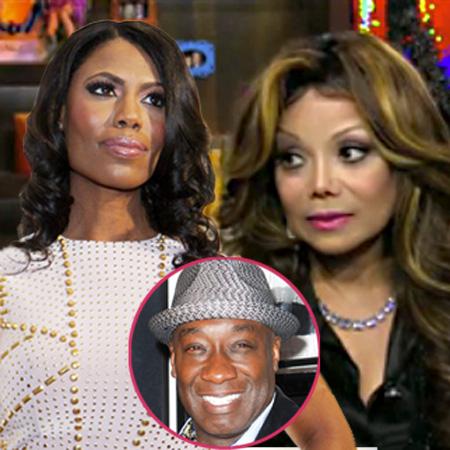 Article continues below advertisement
La Toya responded, "I must have said, 'I wouldn't be surprised if … and that was a statement, because everybody knows" about Omarosa's character.
"She tried to sabotage everything on Celebrity Apprentice … she looks out for her reputation real well, she really does. All the team members felt they never met a person like that before. And of course, I haven't!"
As RadarOnline.com previously reported, the sparks flew on Sunday's episode when the two women clashed while assigned to the same team, ultimately resulting in La Toya falling on her sword as project manager, and getting the boot from Donald Trump.
On her way out, the 56-year-old sister of the late Michael Jackson called Omarosa, 39, "the most evil person I have ever met" and a "conniving, scheming, cut-throat" snake.
"She … probably pulled the cord on Michael Duncan Clarke," La Toya groused, which got a swift response from Omarosa, who issued a statement via her attorney detailing her plans to sue La Toya for the "false, vicious and defamatory" comments regarding The Green Mile star's shocking death last year.
Article continues below advertisement
"It is repulsive and of the lowest level of class for Ms. Jackson, who showed herself to be a 'sore loser' in making these disgusting statements in the wake of" Duncan's death, Omarosa's attorney told us in an exclusive statement Monday. "As her counsel, we have been directed to pursue these defamatory statements to the fullest extent of the law with La Toya Jackson and any other participating publications or media outlets who repeat or repost these statements."
Watch the video on RadarOnline.com
All-Star Celebrity Apprentice returns on NBC Sunday at 9/8c.