Kim & Kanye's Marriage Crumbling Over Chicago Move: This 'Might Be My Breaking Point'
Article continues below advertisement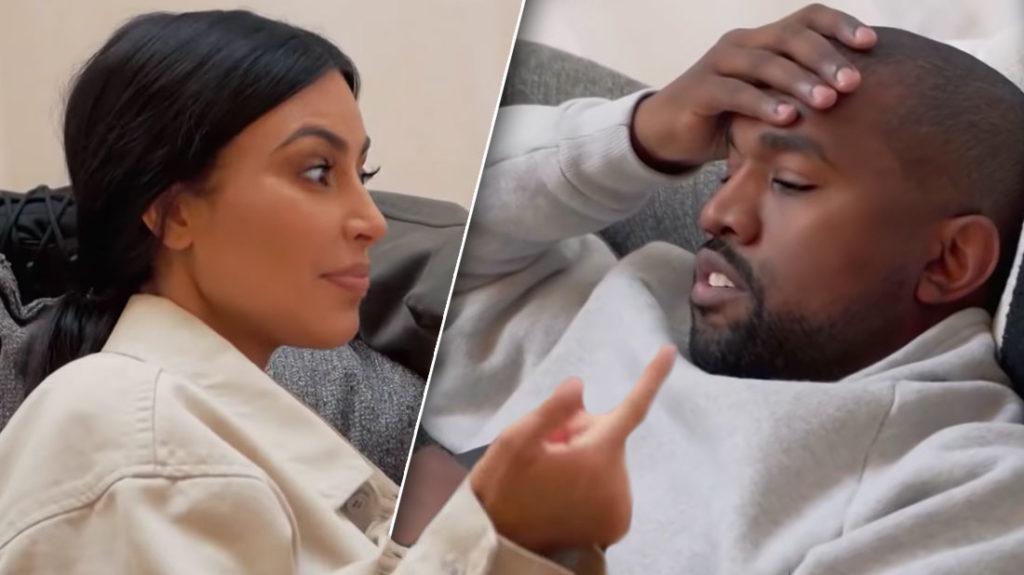 As they enjoyed their food, Scott, 35, revealed he was all for Kanye, 41, and Kim's Chicago move.
"I'm really happy that Kanye loves Chicago," Kim told Kris, 63. But I feel like I am being pulled in a million different directions. We have three kids with one kid on the way."
"I don't have any much more to give. I feel like Chicago might be my breaking point," Kim added.
After the commercial, Kris told Kourtney, 39, she would not going on the family trip to Bali because she'd be staying in Calabasas to help her mother M.J. get through a scary medical infection.
The scene cut back to Kim, who showed Kris an X-rated photo of herself bent over in a bathtub. Kris said, "I love this I want this in black and white," to which Kim replied, "Ew!"
Kim told her family that she was having a change of heart regarding Kanye's move to Chicago.
"So, he thinks we are going to give up this. I think he is serious," she said.
During confessional, Kim revealed she had a lot of doubts about moving.
Article continues below advertisement
Khloe, 34, tried to reassure her sister by telling her that she's done the "uprooting" thing several times, but it is certainly not an easy move.
The screen then flashed to Kim who was scheming with Scott to get him to go on the NYC trip with her, Kanye and the kids. The point of the getaway was for Scott to prove to Kourtney that it would be a good idea to bring him on the upcoming family Bali vacation.
In the following scene, Kris entered one of Khloe's photoshoots. After taking a selfie with her, Khloe said, "What good is a mom if you can't whore her out."
Kris agreed, and said, "Right? That is what I do best!"
The scene cut to Kim, who was, at this point, clearly distraught over Kanye's infamous Saturday Night Live appearance.
"I know that Kanye is always going to be Kanye, and I'm not trying to change that. The man I married is the man I love," she told Kourtney and Scott.
Article continues below advertisement
Then, she dropped the subject entirely and went back to talking about Chicago.
"The kids and I have not seen Kanye since he was in Chicago. The way that Kanye works is a little bit different. He brings all these people from different types and he pulls out the magic in all of them," she said.
She said his idea about moving to Chicago would not only affect her but also their children.
"I have some work to do and I have to get the kids to dinner and I have so much to do. I am thinking of Chicago uprooting the kids. I am trying the best that I can to be there for everyone," Kim continued.
In a different scene, Kim was seen getting into a car with daughter North, when the 5-year-old asked, "Why is there people all day taking pictures of us?"
"Daddy is a singer.. performer... artist. And Mommy has so many talents I can't even begin to name them," Kim told her.
Kim arrived to dinner with Scott and Kourtney and some other friends. Throughout the episode Scott was doing everything he could to get Kourtney to see that he had changed.
Article continues below advertisement
Eventually, his ex gave him props for doing a "180."
Scott blamed his wild past on the fact that he was young.
"It is so good to see what a different person Scott is. I know that Kourtney is not even seeing this, but he is just having a good night with all of his kids and he is being such a good dad," Kim said.
During a conversation that took place between Kourtney and Scott in their hotel room following dinner, Scott told her, "We said we are always going to try to be a family. It didn't work out perfectly."
Then, Kourtney voiced her concerns about going away to Bali with Scott and the family.
"I don't want you to think that I am giving you mixed messages," Kourtney told Scott, who replied, "Mixed messages. I am in a full relationship. You barely give a regular message."
The following scene brought the beginning of season 16 episode 2 back into play.
Kris was in her kitchen with Khloe, who received her first MTV Award.
Article continues below advertisement
During her fake acceptance speech, the mom of True said, "I'd like to thank my savior, and Kimberly, for f***ing on-camera."
Kris asked Kim about her trip to NYC during the dinner and Kim said that although her unpredictable husband did go on a "rant," the credits were rolling.
The episode ended with Kim and Kanye deciding on what to do about the Chicago move.
"I was thinking about you being in Chicago. I don't want to uproot the kids from their school. I was just thinking it would be really hard to take the kids and leave and permanently moving," Kim said.
"When I went to Chicago there was a lot of things that I missed. I feel inspired when we are there," Kanye replied.
In the end, they decided not to move to Chicago full time, but instead renovate Kanye's late mother's house so he could stay there whenever he liked.
Tune in to KUWTK season 16 every Sunday at 9 | 8 central only on E!