Kim Frustrated Over Rocky Marriage Amid Baby #4 News: 'Kanye Is Always Going To Be Kanye'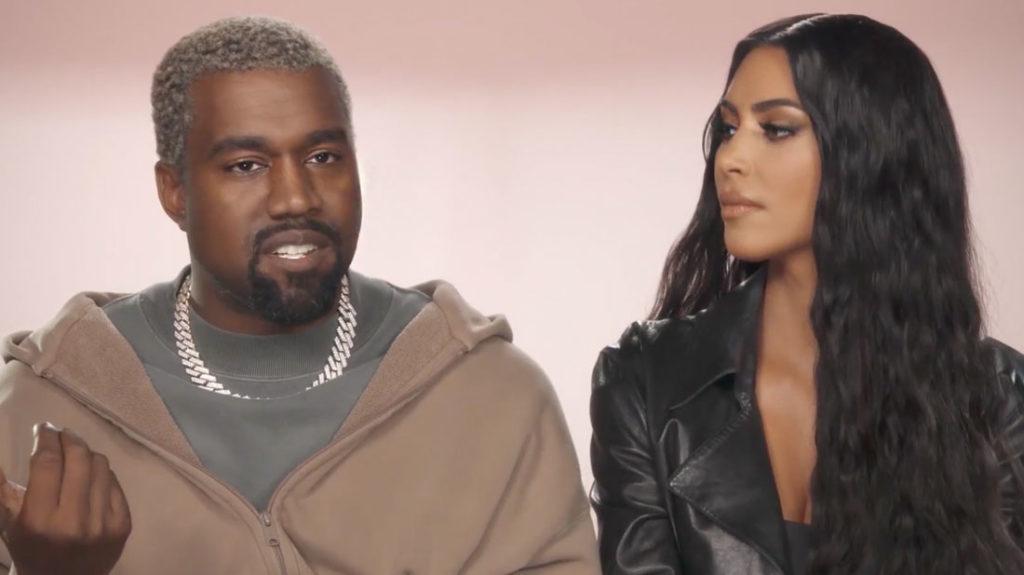 Article continues below advertisement
Khloe, 34, said in her confessional that having daughter True "changed her life" and is the "best thing that's ever happened" to her.
While all this took place, Kourtney Kardashian was busy mending from her breakup with 28-year-old male model Younes Bendjima. But Khloe was not having any of her breakup blues, as she even planned a getaway weekend for them at mom Kris Jenner's new Palm Springs mansion.
"I know my mom bought a gorgeous house in Palm Springs. I didn't know how spectacular it was. It's breathtaking," Khloe said, as she entered the luxurious pad with her momager, sisters and some pals.
Kourtney, 39, looking stunning in a teeny black bikini looked excited for the girls' retreat.
The next scene showed Kourtney's ex Scott Disick talking to Kris, 63, about spending more time with mom Mary Jo Campbell aka "MJ."
Article continues below advertisement
"I've always felt a connection between MJ," Scott said during a confessional. "MJ moved to Calabasas to feel like she would be closer to her family and she doesn't feel like she's getting to spend enough time with them."
The scene cut back to Kim and Kanye, 41, who had travelled to Chicago to show daughter North West where her famous dad grew up.
Though the cameras showed Kim taking cheeky selfies in front of Kanye's family home, it was made clear that the stars were also there to settle some drama between Kanye and rapper Rhymefest.
RadarOnline.com readers know Kanye donated the home to a foundation that he gifted to Rhymefest, following his mother's tragic passing.
The scene cut to Kim telling Kanye: "He was using your mom to taunt you. He was saying you failed Donda's house."
Later that day, the two headed to the local Regal Theater, which Kanye was helping renovate.
"Even though it's been a rough day, I know Kanye is excited about the theater because he wants to renovate it," Kim said.
Article continues below advertisement
"I opened up for Jay-Z at the Regal Theater. It is really cool to give back to the community," Kanye said — conveniently side-stepping his feud with his fellow rapper.
Soon, Kim was seen on a FaceTime call with mom Kris before bed.
"Tomorrow morning we are going to show North the house that Kanye grew up in," she said.
"He bought it in the foundation name and then gave the foundation to Rhymefest who I went off on Twitter. I just want to protect him. Then I get stuck in this circle. I have so much to do that I can't babysit him. I don't have the energy for it. It's a lot. I'll figure it out," a frustrated Kim continued.
MORE ON:
Keeping Up With the Kardashians
During the show, Kim did not try to hide her frustration over her dynamic with her husband.
"I just think that it's good and he hears me out. I know that Kanye is always going to be Kanye and I am never going to change that. That's who I fell in love with," she said during confessional. "It's just special that North gets to see that part of life that made him who he is."
Towards the end of the episode, Kim and Kanye finally sat down with Rhymefest to settle the drama over Donda's house.
Article continues below advertisement
"Kanye can't say 'No' to people and sometimes, I think that he will get himself hurt or hurt himself," Kim told Rhymefest.
After Rhymefest told Kim about how Kanye let down "the village," (his hometown, Chicago) he admitted: "This is where I will take accountability. I could have reacted better."
Rhymefest then busted out a crystal and gifted to Kim and Kanye. With that, the trio buried the hatchet once and for all.
At one point during the drama, Kylie Jenner joined the show. As Kim showed her the sonogram of her fourth baby on the way, the 21-year-old billionaire managed to do some marketing for their joint collaboration on Kylie Cosmetics.
Meanwhile, Kourtney was still enjoying her ladies' weekend with Khloe.
"I want Kourtney to have fun, so that she can just be single and be okay" Khloe said as she, Kourtney, Kendall Jenner, Kris and a crew of girlfriends partied in their bikinis.
Article continues below advertisement
"I'm usually better when I am in a relationship, but I feel good. I feel like I've gone through the sad and I feel good. I feel happy and I feel like I don't have regrets," Kourtney said. "This is the first time in a long time that I have been single, and I am just going to focus on the kids and focus on myself."
The episode wrapped up with Kris and MJ, 84, making up in a meeting that was set up by a concerned Scott, 35.
After apologizing to her mother for not making enough time for her, Kris said, "I think one-on-one time and being present in the moment is very important. I never want my mom to think that I am not paying attention to her. I just want her to think that I am doing the best that I can, and I never want her to feel anything but love."