Paris, The City For Lovers – But Not If You're Scott & Kourtney! Kardashian Wants Romance, Disick Wants To Party With Pals!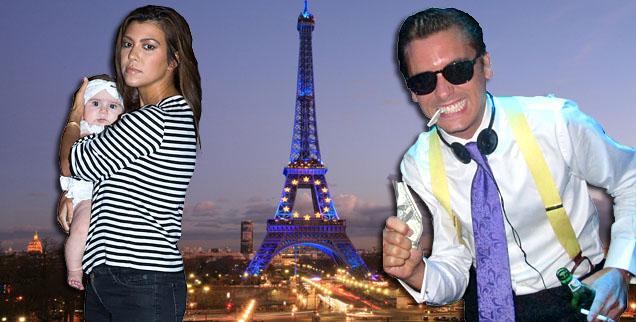 The City of Light may not be shining so bright for Kourtney Kardashian!
Despite being in one of the most romantic locales in the world, Scott Disick shies away from spending alone time with his baby mama, preferring to party with his pals instead in the upcoming episode of Kourtney & Kim Take Miami - and RadarOnline.com has a sneak peek.
On a trip to Paris, Kourt asks Scott what he wants to do one evening, hinting that she wants a romantic night out.
Article continues below advertisement
"I mean should we just go… the two of us? And we can do, like, a nice…." the oldest Kardashian sister suggests before Scott briskly cuts her off.
"Uh. Chris and Nicole came all this way here so I don't wanna, like, leave them out," he curtly says.
Kourtney is clearly disappointed by the reply, "I was kind of envisioning it a little bit more, like, an intimate trip for Scott and our family," she tells the camera.
To find out if Kourt finally manages to get her romance on with Scott, tune in to Kourtney & Kim Take Miami on E! Sunday at 9/8c.
In the meantime, take a look at the sneak peek below.