Bad Dad? Scott Disick Ditches Kourtney Kardashian & Babies To Go Clubbing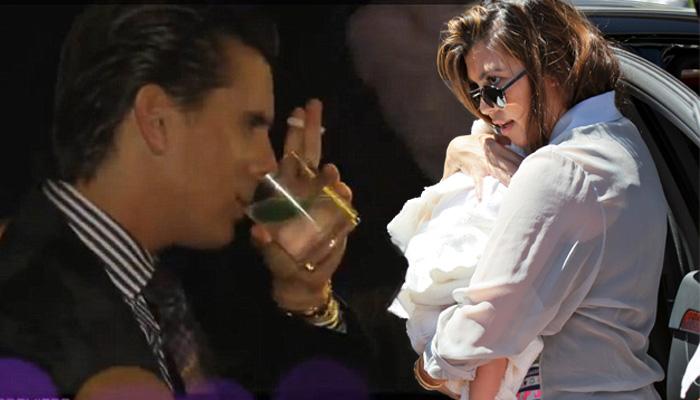 Kourtney Kardashian's baby daddy Scott Disick's hasn't exactly been the most doting dad as of late.
During the family's vacation to Punta Mita, Mexico, on February 2, insiders tell Life & Style, Scott blew off family time with Kourtney and his children Mason, 3, and Penelope, 7 months, and hightailed it 50 miles away to Puerto Vallarta, where he spent the night drinking, smoking and clubbing.
The male socialite, nicknamed "Lord Disick," spent until 2 a.m. at Strana, a local nightspot, an eyewitness said.
Article continues below advertisement
Predictably, Kourtney was seeing red when he reappeared in the wee hours of the morning, and a source said, "They got into a huge fight about it!
"She was upset he was partying when they were supposed to be on a family vacation," the source said. "She's not able to cope with two babies as she was with just one … Kourt saw a retreat to Mexico as a chance for her and Scott to just hang at the beach with their babies."
A separate source said that the ho-hum suburban life he and Kourtney now lead has him "losing his mind.
"He's in baby hell right now," the source said. "They're living in this triple-gated community in the valley and it's like Wisteria Lane. There's nothing to do at all. He's just bored and trapped there with the family.
"He's going to do whatever he can to break away from that whenever he can," the source said. "Kourtney just keeps hoping he'll eventually turn around."