Exclusive
Oh, Boy! Kourtney Kardashian's Delivery Room Drama Revealed: Fighting, Feuds & A Sober Scott!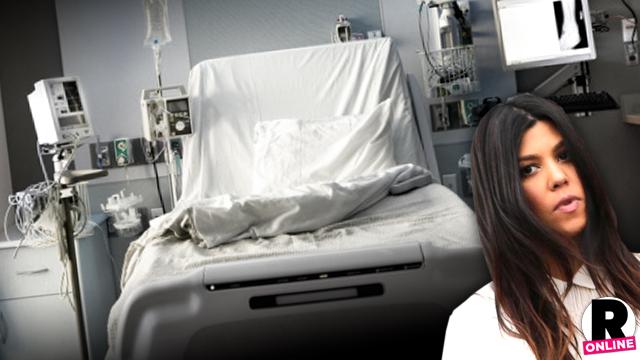 Article continues below advertisement
But Kourtney's mom Kris Jenner was responsible for more than her fair share of tension. In true Kardashian form, the source says, "Kris wanted the cameras to roll on the birth and Kourtney had to fight with her to keep it private."
"Kris just wants to exploit anything that she can, so of course this is no different," the friend tells Radar.
Even though the unhappily unmarried couple have been said to be on the brink of a breaking up recently, as Disick's drinking has caused Kardashian, 35, to temporarily walk-out on her baby-daddy, they seem to have put their breakup on hold.
"Hopefully this can be a fresh start for them. They are very happy parents right now and, regardless of what is going on in their relationship, sometimes a baby can make things all better."
"They have a brand new healthy boy and right now that is all that matters to her and her children," the source says, referring to the couple's two other children, Mason, 5 and Penelope, 2.
Do you think that having a baby right now is what Kourtney Kardashian and Scott Disick need to make their relationship stronger? Let us know in the comments below.