The Kitchen Nightmare Continues: Couple Slammed By Gordon Ramsay & Customers Escalate War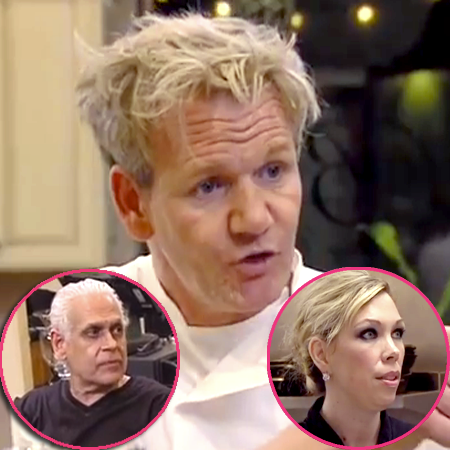 Scottsdale, Ariz. restauranteurs Samy and Amy Bouzaglo remained the target of online attacks via Facebook, Reddit and Yelp users Wednesday, after their boorish behavior on Gordon Ramsay's Kitchen Nightmares program made them the focus of snarky posters, and their fierce comebacks only fanned the flames.
After a spirited back-and-forth with commenters turned into a full-blown meltdown Tuesday, the Bouzaglos took to the official Facebook page for their establishment, Amy's Baking Company, where they distanced themselves from the online ugliness.
Article continues below advertisement
"Obviously our Facebook, YELP, Twitter and Website have been hacked. We are working with the local authorities as well as the FBI computer crimes unit to ensure this does not happen again. We did not post those horrible things. Thank You Amy &Samy," they wrote.
youtube
On Yelp, the Bouzaglos continued to get roasted, with the majority of reviewers giving them one out of five possible stars.
Seemingly getting more attention with each retort, the controversy inspired one online prankster to set up a fake Facebook page parodying the restaurant and its' surly owners; claiming its' address is "123 crazy street," the page is littered with lines like, "No complaints ever because our food is perfections."
MORE ON:
Kitchen Nightmares
In the episode, Ramsay cut things short when it was clear he would not be able to salvage the Bouzaglos' business bungling.
youtube
"It's finally happened: After almost 100 Kitchen Nightmares, I've met two owners who I could not help," the celebrity chef said on the broadcast. "In a short period of time, they've managed to p*** off the community and go through over 100 employees in one year."