Did Kim Richards Stay Off Pain Pills After Nose Job?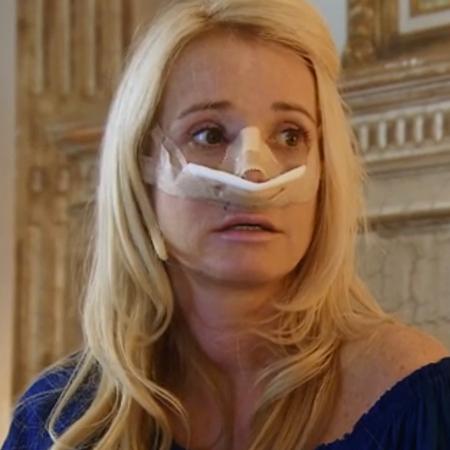 On the latest The Real Housewives of Beverly Hills, recovering alcoholic Kim Richards faced another challenge in her battle with addiction after deciding to get a bit of work done on herself.
Kim called her sister Kyle to tell her how she wants to get a nose job, but Kyle had underlying concerns about her substance abuse-prone sister getting involved with anything that altered her reality.
"Have you thought about it?" Kyle asked Kim. "Have we talked it out? That's a big decision, and you're just springing it on me like you're going to the market?"
Article continues below advertisement
Kyle – who was in Vegas with several of her fellow castmates - told the other housewives Kim delivering the news at the last minute told her "exactly where our relationship is right now."
Yolanda Foster said that Kim "going under anesthesia is a very serious thing.
"I think it's dangerous and I think it's a mistake," she said.
After Kim's underwent the surgery, Kyle visited her mask-clad sister, saying, "I think despite Kim having a bandage and laying in bed, she looks really good -- I'm excited to see it when the bandage comes off."
As the sisters sat on the bed and talked, Kim assured Kyle she hasn't needed to take pain medication.
"Obviously, I worry about her all the time," Kyle said. "She tells herself, 'I have to take it a day at a time.' Monday she could be fine, and Tuesday she could slip. We just have to hope for the best."
Kim said that "it actually took less to put me out than the average person," adding that her surgeon said that her low tolerance to medication indicated she'd been clean quite a while. "My decision to not take pain medicine is important for me and my sobriety."
At that point, Kim lightheartedly began puffing on an electronic cigarette, which Kyle din't seem too comfortable with.
Watch the video on RadarOnline.com
The Real Housewives of Beverly Hills airs on Bravo Mondays at 9/8c.