Priorities? Apple Co-Founder Steve Wozniak Met Kim Kardashian's Baby -- But Her Own Brother Rob Was Barred!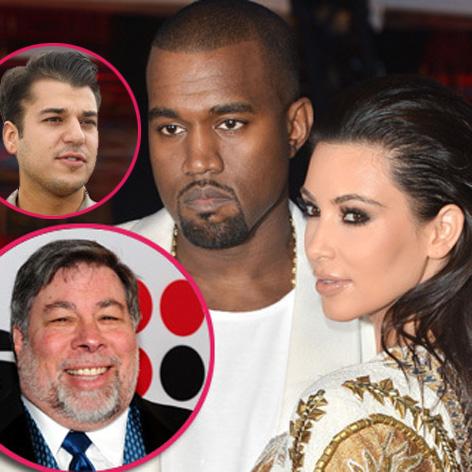 Article continues below advertisement
"It was all good, though," the sock designer said.
While Rob didn't get to meet North, Wozniak did, as he told Piers Morgan, "I have seen a lot of babies, and a baby represents the love between the people and that meant more to me and the love that Kim was showing to Kanye."
Wozniak said he got the ultra exclusive invite from Kim earlier this month "just because Kanye was interested in technology and companies, she, as a birthday present, she had me come up there to meet him."