Exclusive
Cameras WERE Rolling In Delivery Room As Kim Kardashian Gave Birth -- But Tape Is For Family Viewing Only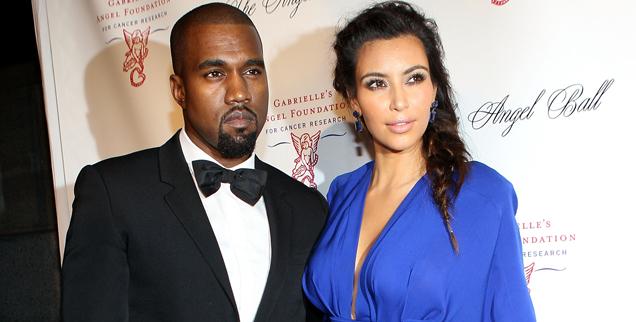 It's hard to believe that ANY big moment in a Kardashians life wouldn't be put on video and one big question surrounding Kim Kardashian giving birth has been: was it recorded?
Now RadarOnline has exclusively found the answer -- yes the cameras were rolling!
But before you can say, "Get that ready for our TV show" here's the twist -- sources insist that footage will NOT be seen by the public and is for certain family members only.
Article continues below advertisement
A camera crew from Keeping Up With The Kardashians was rolling during the drama leading up to the delivery of Kims newborn baby girl, but baby daddy Kanye West, steadfastly refused to allow filming at the hospital, RadarOnline.com has learned exclusively.
On Friday, Kim started having very strong labor pains, "and went to her o.b., with cameras in tow. Kim was extremely upset because she wasn't due for another month," an insider told Radar. "She was in pain and didn't know what was happening. The camera crew from Keeping Up With The Kardashians had been with her all week.
"Kim was taken to Cedars, and cameras followed her there."
Baby daddy, Kanye had been adamant that no cameras be permitted in the delivery room, but that didn't stop them from trying!
"The camera crew did attempt to accompany Kim into the hospital," the insider said. "When Kanye arrived, he told them to get lost, which they did. Kanye didn't want this precious moment to be documented for TV."
So who filmed inside the delivery room: Kim's mom!
"Kim's momager, Kris, who was in the delivery room, filmed portions of it for family viewing only," the insider said. "Kanye told Kris when she could film."
The arrival of the precious bundle of joy will be featured on the season finale of Keeping Up With The Kardashians but it is highly unlikely that viewers will see the personal footage.