Watch: Kenya Moore Confronts Her Dad About Dysfunctional Relationship With Her Absentee Mom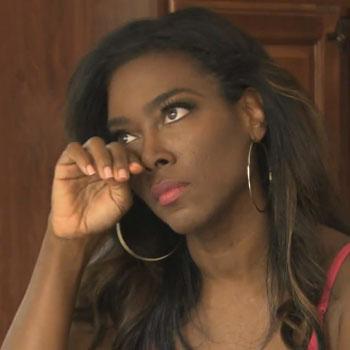 Before Real Housewives of Atlanta star Kenya Moore can embark on motherhood, she has decided to reconnect with her family in a bid to understand why her mother rejected her.
In a preview of Sunday's episode, it's revealed that the ex-Miss USA sat down with her dad to get closure about her absentee mother.
"There are some missing things in my life that I have unresolved that's blocking me from moving forward in relationships and I think I need to resolve my issue with my mother," she said.
Article continues below advertisement
"You can forget that," her dad bluntly answered.
Kenya, 42, explained to the Bravo cameras that she was born out of wedlock in the 1970s.
"It was a stigma, especially in the black community," she said.
"I have never been able to get a straight answer from my dad as to why my mother, to this day, treats me like I don't exist," Kenya continued.
He tried to explain her biological mother's thought process – but Kenya didn't buy it.
Watch the emotional confrontation below: