Kenya Moore Reveals Heartbreaking Relationship With Her Mother: She Doesn't Love Me & Pretends I'm Invisible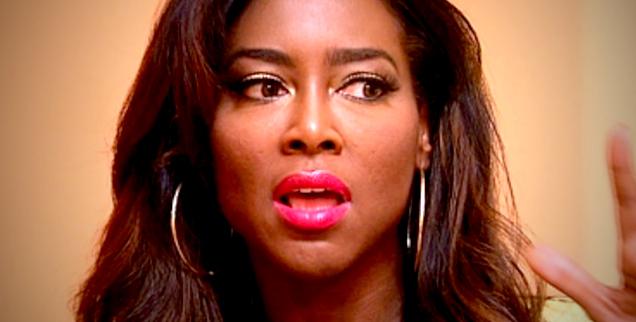 The Real Housewives of Atlanta star Kenya Moore revealed that she has "suffered a great deal of pain" because of her mother, Patricia Moore, RadarOnline.com has learned.
Kenya's mother -- who got pregnant with her when she was just 16 -- never named her daughter and sent her to live with her paternal grandmother after she was born.
"Since birth, my mother made the decision at age 16 to pretend she never had me. She has never spoken to me. Even if present in the same room with other people and family, she pretends that I simply don't exist. She pretends I'm invisible," Kenya wrote on her Bravo blog.
Article continues below advertisement
The former Miss USA admitted the rejection from her mother has spilled into her love life.
"I fully understand that there has been a void in my life because of this, which relates to my romantic relationships.
"I have never had any issues with falling in love, dating, sustaining long-term relationships, or attracting great men in my life, who have loved me unconditionally. Although I have had now seven proposals of marriage, I have never accepted one," she wrote.
MORE ON:
The Real Housewives of Atlanta
Kenya revealed that she doesn't think she'll ever find love because she "unconsciously seeks rejection" by dating "unavailable men."
"I acknowledge I have a pattern of falling for men who are emotionally unavailable, physically unavailable in terms of distance, or categorically unavailable with respect to time or where they are in life," she wrote.
Among her exploits, Kenya ended her on-screen relationship with Walter Jackson last season when he didn't propose and then, she got caught sending alleged "flirty texts" to Phaedra Parks ' husband Apollo Nida.
"Perhaps my pattern is that I unconsciously seek rejection or failure with these men, which sadly mimics my mother's relationship… With that said, I will continue to work on myself so that I can be the best woman, friend, companion, and mother to my future children," she finished.