Kenya Moore Reveals Heartbreaking Relationship With Her Mother: She Doesn't Love Me & Pretends I'm Invisible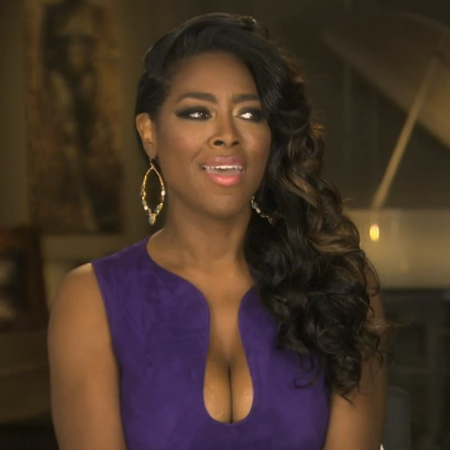 There was more drama on Sunday's episode of the Real Housewives of Atlanta the when Kenya Moore hung out with her aunt, Lori.
"She's always been a mother figure to me," Kenya told viewers.
Kenya and Lori had a deep heart-to-heart chat that revealed more of the beauty queen's past -- after her aunt told Kenya she'd make a good mom someday. Lori said Kenya had told her she was thinking of having a child with her mysterious Kenyan boyfriend, who hasn't been seen on RHOA.
Article continues below advertisement
"My African sweetheart is kind, he's generous, he's smart and I'm crazy about him," Kenya smiled to the cameras.
Sadly, Kenya related to her aunt that she'd had some initial fertility tests done "and they did not come back with any good news and I don't want to rush somebody or pressure them into marriage."
Kenya had apparently learned her lesson after her last boyfriend, Walter, ran away when she pressed for commitment on RHOA.
When Lori asked her if it was more important to her to have a child or get married, Kenya hesitated.
"You need to go for the baby and worry about the man later," Lori then said bluntly.
Kenya sighed in confessional, "For my entire life, I've focused on having the marriage first, the man first, and then the child, but how's that worked out for me so far?"
Lori said Kenya went for unavailable men because she was afraid of rejection.
Article continues below advertisement
Then Kenya started to cry about her past -- because her own mother had rejected her.
"I can't help to think that it all comes back to me not resolving my issues with my mother," she sobbed.
Kenya told Bravo's cameras that her mother "gave me away to my grandmother and even as an adult, my mother has made the decision to pretend that I was never born."
Lori urged her to move on from the childhood trauma.
"My child will not be ignored," a teary-eyed Kenya said in a confessional segment. "They would not be made to feel invisible like I was."