Everybody Twirl! Kenya Moore Debuts Single Gone With The Wind Fabulous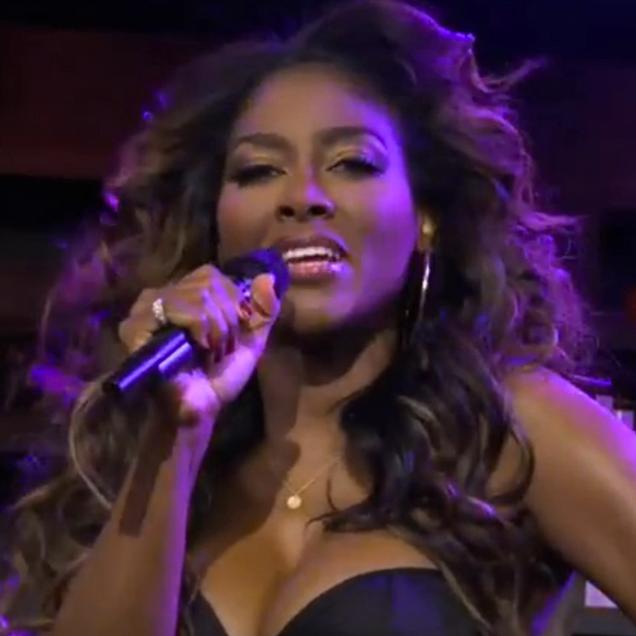 The Real Housewives of Atlanta's Kenya Moore showed the world her musical talents Sunday, performing her over-the-top dance anthem Gone with the Wind Fabulous on Watch What Happens Live, and RadarOnline.com has the (hilarious) clip.
The former Miss USA, flanked by two male dancers, wore a black vest and tight spandex pants for the outing.
"How did that feel?" host Andy Cohen asked Kenya, 41.
"It's scary! I'm not a singer, I'm not trying to be a singer, it's a fun song that I just wrote to empower people," Kenya said. "We all have people who don't appreciate who we are in the world and say … all these negative things … it's an answer for it.
Article continues below advertisement
"It's like, 'You could say what you want, I'm fabulous!'
"I really do feel like if anything, it will be a drag anthem, I'm sure," Andy predicted.
Kenya raised eyebrows on last week's edition, saying she's mistaken for another singer -- Beyonce -- on a daily basis.
Watch the video on RadarOnline.com
On her Twitter account Sunday evening, the beautiful Kenya re-tweeted a number of followers who had positive things to say about her outing.
Among them: "I love the lyrics and positivity. U are a role model for us fortysomethings" … "@KenyaMoore showed tonight that she is much more than a pretty face. She clearly has lots of business sense. She ain't nobody's fool" … "Love the new song! I'm twirling in my snuggie!"
The Real Housewives of Atlanta airs Sunday on Bravo at 8/7c.