Kendall Jenner Says She 'Kind Of' Wants 'To Move Out;' Mama Kris Not Amused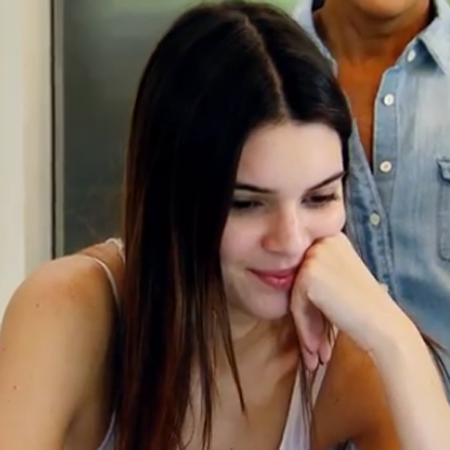 In a preview of this week's Keeping up with the Kardashians, Kendall Jenner shocks both her mother Kris Jenner and sister Kim Kardashian by making rumblings she might be getting antsy under the family roof.
In the clip, the first family of reality TV is huddled around Kendall and her the computer one, when an inquisitive Kim walks in to ask, "Hey guys, what are you doing?"
After her mother Kris said that Kendall was looking to celebrate her (then) upcoming 18th birthday at Magic Mountain, Kim asked her what she planned on doing when she was 18.
Article continues below advertisement
"I kind of want to move out," the teen fashion model said, drawing raised eyebrows from Kim, and a look from Kris that screamed, "Over my dead body."
Watch the video on RadarOnline.com
In her off-camera interview, Kendall said, "I am looking forward to turning 18 … it's one of my first steps in becoming an independent woman, and one of the first things I want to do is get a place of my own … it's exciting to see what's out there!"
Keeping up with the Kardashians airs Sundays at 9/8c on E!