Kate Gosselin Struggled With 'Just One Kid' During Swap With Kendra Wilkinson, Didn't Approve Of Nanny & Housekeeper!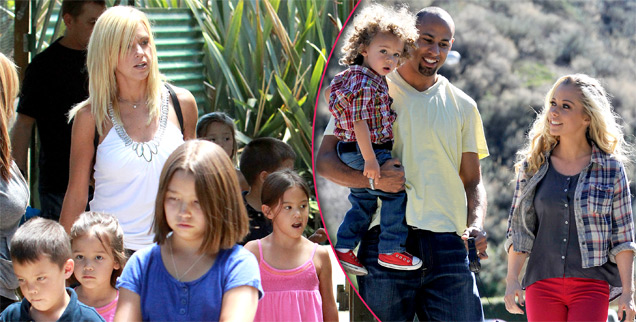 Article continues below advertisement
"I have eight but I've never had one, so it was definitely very different," Kate answered.
"And there was a lot of time to worry about what I was doing, what I wanted to do. As I get older, that's what I'm learning to do."
Kate was full of praise for Kendra's "sweet, free-spirited" nature and how she is unflustered by the most trivial of things, she was equally unhappy about Kendra's cleaning arrangements, which includes having a nanny and a housekeeper.
"I wouldn't want it that way," she remarked. "I like to be mom, nanny and housekeeper."
In a preview clip that aired on The View, Kate and Kendra can be seen reading each other's notebooks and their house rules as they settle in for the swap.
Kendra is stunned to find out how much organization and time management is needed to raise Kate's eight kids.
The Gosselins start their day at 6:03 a.m., according to the diary. "Not 6:05 – 6:03!" Kendra says.
Article continues below advertisement
Kate also answered one tabloid report that her kids were traumatized by the experience, saying she discussed participating in the show with all her kids who were happy to take part.
"They thought it was neat to have a new mom coming in," she said.
"They gave it the thumbs up."
But how did they feel when Kate returned back to her brood? "They said, 'Mom, that was really fun, but we like it how it is.'"
Watch Celebrity Wife Swap at 8 p.m. EST on ABC Tuesday!