Kandi Burruss' Pre-Wedding Nightmare? Mama Joyce Slams Husband-To-Be Todd Tucker: 'I Didn't Stop Liking You… I Stopped Respecting You!'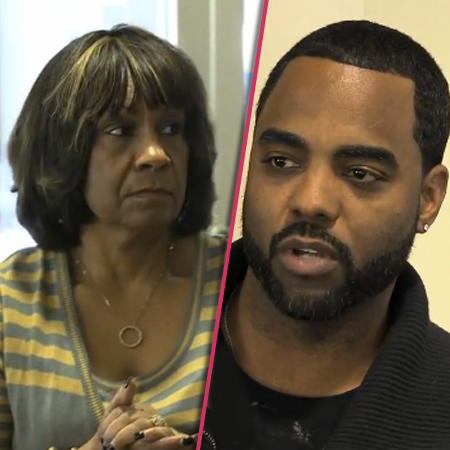 Kandi Burruss' mother has been very vocal about not liking her daughter's fiancé, Todd Tucker, even considering him an opportunist!
And on Sunday's episode of The Real Housewives of Atlanta, Tucker confronts Mama Joyce to figure out why she's so disapproving of their upcoming nuptials.
"I really want to talk to you Mama Joyce. I know we've had our ups and downs. I don't know what it is, but somewhere we went wrong," Tucker said.
Article continues below advertisement
"You looked at me as an opportunist and he's not here for the right reasons, he's dating her friend -- a lot of things were said. For me, I'd rather just speak directly to you, one-on-one just to get an understanding."
Mama Joyce, who has been waging a brutal campaign against her daughter's fiancé, remained quiet, allowing Tucker to continue.
"If it's 'Todd, I'm probably never going to like you, I can live with that'… I'm not here to get anything from Kandi. I'm not here to get her money," Tucker insisted. "I'm here for her."
With her daughter set to walk down the aisle with Tucker on April 4, Mama Joyce delivered a simple - and final - blow.
"I didn't stop liking you. I stopped respecting you," Mama Joyce bluntly told her future son-in-law.
Watch the drama unfold between Tucker and Mama Joyce in the sneak preview below.