I Object! Kandi Burruss' Wedding Date Set For April 4 But Mama Joyce Is 'Not Excited' About The Marriage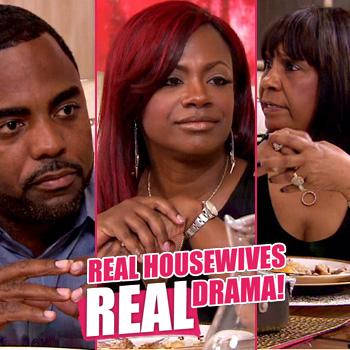 Article continues below advertisement
Mama Joyce did say she won't be interrupting the ceremony, despite her dislike of Tucker.
"I'm not going to stand up when they ask if anyone has any objections. I don't have anything to say. Everyone knows how I feel."
The RHOA star also said that she is praying she is wrong about her son-in-law-to-be.
"I hope that I can say 'I'm glad Kandi didn't listen to me and this is the man she has been waiting for all her life.'"
Article continues below advertisement
Another bombshell Mama Joyce dropped is that Kandi wants to have more children, and that she will love them no matter what.
"Their father doesn't make no difference to me. If she adopted, had another child with Todd, I will love it."
As for filming the wedding, Mama Joyce told RadarOnline.com she's a pro.
"I'm used to cameras, they've been around for the last five or six years. I'm pretty comfortable."
And she assured RadarOnline.com that she is not going to instigate any arguments.