Kailyn Lowry Rips Baby Daddy For Demanding Child Support: 'He Wants The Money!'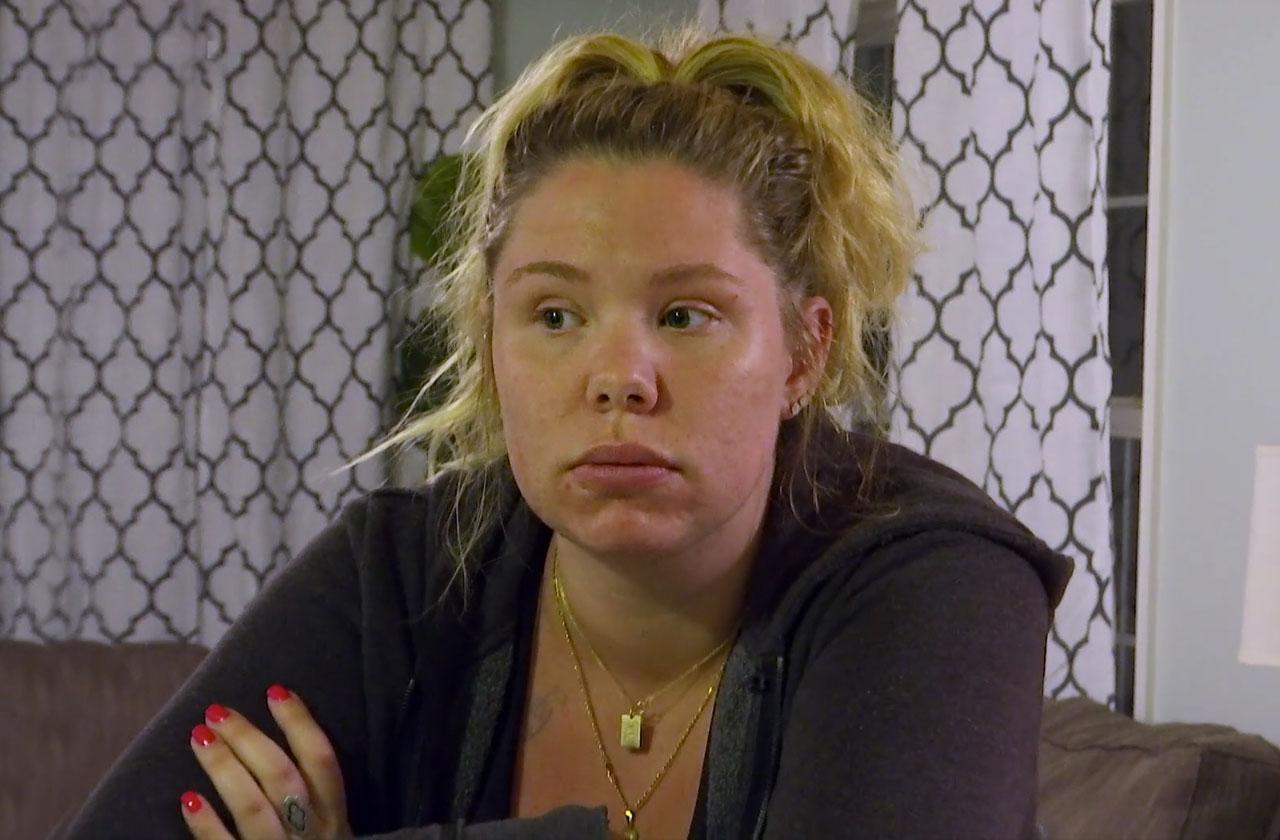 Article continues below advertisement
"I decided it's best for Lincoln," Marroquin explained to a friend. "I don't like to ask Kail for money, but from what I've seen I want to make sure Linc is taken care of. His tuition is expensive. I don't want to do it all by myself. I'm not going to make her go broke. If we come to an agreement on another amount then we're going to do that. She's not going to be happy."
And Lowry wasn't happy, as she slammed him to her producer.
"Javi basically is asking for child support," Lowry complained. "I always knew he had it in his back pocket, but I didn't think he ever would actually file."
Lowry explained how he is also asking for medical support.
"I should provide health insurance for Lincoln, which he gets through work," she said. "I already pay for his school tuition. I already pay for him to eat here. I already pay for him to be clothed here. You have free childcare with your parents living with you and you have medical through your work. What exactly do you need the child support for? His explanation was a savings account."
Article continues below advertisement
She then ripped, "It's because he wants to be spiteful and he wants the money. It's a slap in the face!"
Also on the episode, Jenelle Evans' mom Barbara refused to let her see her son Jace on Mother's Day after an explosive fight. On last week's episode, Evans accused her mother of drinking and driving with Jace in the car. Evans' fiancé David Eason filmed the argument.
"It really upsets me that Jace isn't here and all the other kids are here," she told Eason. "Everyone is with their mom and not my son. It has to be set in stone to where she cannot hold Jace from me and if she does she gets contempt of court and goes to jail."
But the drama was far from over, as Evans then got into a fight with Eason when he chose to work on their garden instead of celebrating the holiday a day early.
"It's Mother's Day weekend and I'm sitting here thinking how my mother is keeping my son from me," Evans fired. "I don't want to be here right now. I want to go relax. I want to go to the beach and chill by the water."
But Eason yelled back, "Go in the house and don't say nothing! I'm trying to f*****g work here. There is only one person who can do this and it's me. There is only one day and time it can be done that's right f*****g now."
Article continues below advertisement
Although Evans and Eason made up, she got into another fight with her mother.
Barbara agreed to let Evans see Jace at a park if Eason doesn't go.
"Jace is going to have to associate and be civil," Evans responded. "David is going to be here forever so he has to deal with it… David is not a threat or a danger."
When Barbara said that Evans is "playing family picnic," she went off on her mother.
"It's f*****g reality b***h," Evans screamed. "You're the grandmother and you need to learn your f*****g place. You're pissing me off. This is ridiculous."
Leah Messer had a different type of drama on the episode, as her daughter Ali, who suffers from a rare form of muscular dystrophy, went to the doctor after having difficulty breathing.
Because heart and lung conditions can be associated with muscular dystrophy, her doctor ran a series of tests.
"Her breathing test showed restricted airwaves," the doctor explained. "Her heart looks fine, she has no heart problem."
Article continues below advertisement
He then gave Ali an inhaler to help relax her airwaves.
As for Briana DeJesus, she decided to not place her daughter with ex-boyfriend Luis Hernandez up for adoption.
"I don't want to go forward with something and it gets denied because Luis wants to keep this baby," she explained to her mother. "He's so hesitant about adoption and when this baby comes he better be ready to take responsibility."
Although DeJesus and Hernandez are not together because he cheated on her, she asked him to pretend they are fine in front of her family to avoid drama at her baby shower.
"I don't want to disappoint my family again," she explained.
Then finally, Chelsea Houska celebrated her daughter Aubree's last day of first grade with a cake.
They then joined her family later in the episode to talk about her wedding reception plans with husband Cole DeBoer. When she suggested having the reception in a tent since they already had the ceremony last October, her mother and sister did not like the idea.
Teen Mom 2 airs Mondays at 9/8c on MTV.
We pay for juicy info! Do you have a story for RadarOnline.com? Email us at tips@radaronline.com, or call us at (866) ON-RADAR (667-2327) any time, day or night.