Exclusive
Babs Behind Bars? Jenelle Evans Calls Cops On Her Mom For Drinking While Watching Son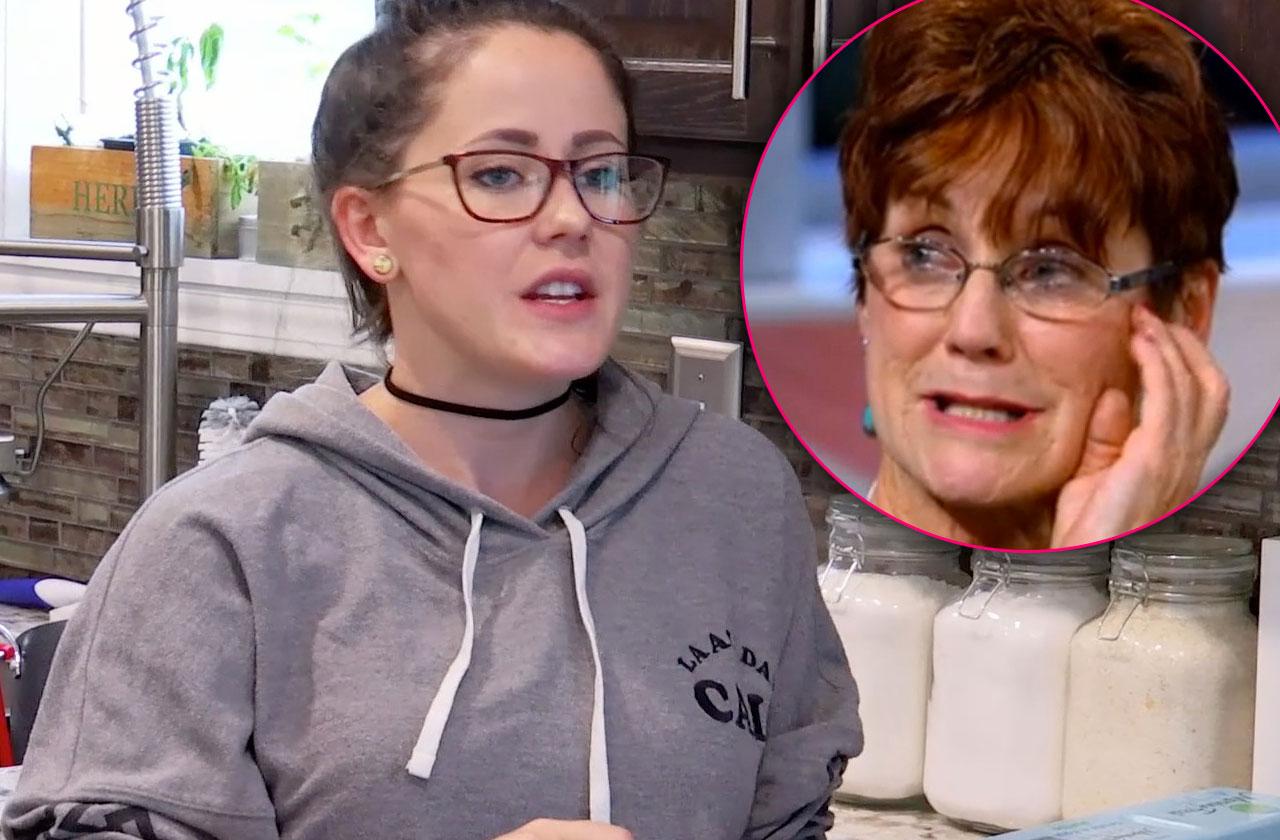 .
Radar told you first! In a sneak peek for this week's Teen Mom 2, Jenelle Evans called the police on her mother when she feared she was passed out drunk while watching her son. RadarOnline.com exclusively broke the news of the incident in June.
In the clip, Jenelle's mother Barbara Evans refused to let her see her son Jace on Cinco de Mayo because she had plans with her friends.
"When David Eason was inside he saw her drinking wine and David took pictures from far away," Jenelle, 25, explained to a producer. "I went in there and I was like, 'Hey you were drinking and now you're about to drive' and she's like, 'I had one sip of my wine they just put it on the table.' I was like, 'That's drinking!"
Article continues below advertisement
When Jenelle went to her house to confront her again, she didn't answer the door.
"I ended up calling the police when I was there," she explained. "The police came and I was like, 'I don't know if my mom is passed out and the kids are there. He knocks on the door, she opens it and says, 'I don't want her on my property!"
Although the police report obtained by Radar is from May 12, the incident is similar.
"We received a call that there was concern about the welfare of the children in the home," Boiling Springs Lakes Chief Brad Shirley told Radar at the time.
He added that "an estranged time for visitation with Jenelle's son" caused the fight.
Barbara explained to Radar, "Jace did not want to go with her. I told Jace and another grandchild to just hide in the house. She came over and banged on my garage and windows for a full hour. She was going ballistic. I thought, 'Jesus Christ, she's going to break my windows.'"
Article continues below advertisement
Jenelle then called the police. When they arrived around 8:30 p.m., Barbara told her to get off her property.
"We made contact with Grandma immediately and determined this was a civil matter and that the concerns needed to be taken to the judge," Shirley told Radar. "This was nothing law enforcement needs to get involved with, it was a custody dispute."
The Boiling Springs Lakes Police Department exclusively confirmed to Radar that the only incident involving Jenelle and Barbara for the month of May was on the 12.
The incident happened weeks before they faced off in court for custody of Jace. Jenelle signed over custody of her son in 2010. Since then, her mother has refused to sign custody back over to her.
Although Jenelle did not win custody back, she was given more visitation time with Jace.
Watch the video above for more.
We pay for juicy info! Do you have a story for RadarOnline.com? Email us at tips@radaronline.com, or call us at 800-344-9598 any time, day or night.