John Travolta's MTV VMA Bloopers: Watch Actor Give Award To Taylor Swift Drag Queen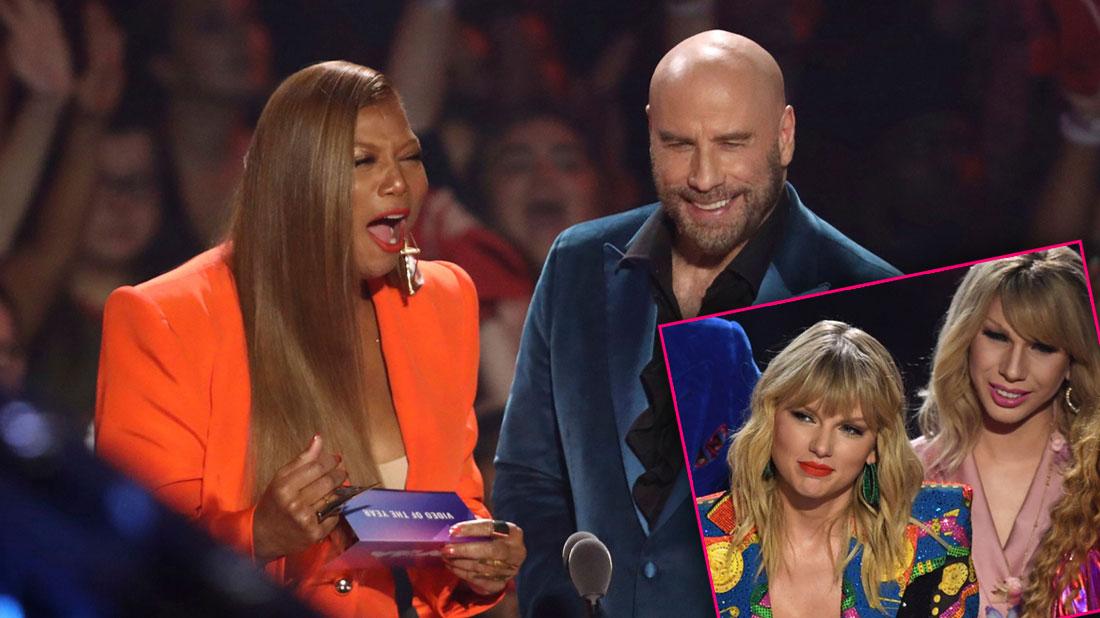 He stole the show — but definitely not in a good way!
John Travolta's MTV VMA bloopers were a comic relief for the night as he presented an award with Queen Latifah.
The Pulp Fiction star dropped an F-bomb at the awards show Monday night, August 26, and nearly gave the award to the wrong person!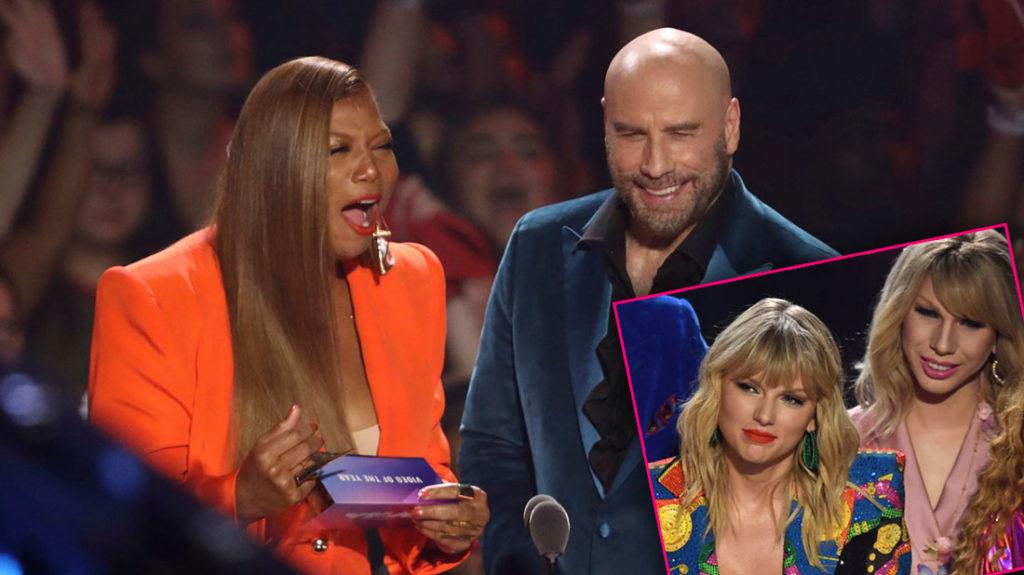 "I shouldn't do this because I'll just mispronounce s**t and f**k it up," Travolta said to Latifah as they presented the Video of the Year award.
Article continues below advertisement
The actor was clearly joking about his 2014 Oscars snafu when he mangled Idina Menzel's name, calling her "Adele Dazeem."
Latifah, who as Radar reported, attended the show with secret fiancee Eboni Nichols, opened the award, and announced Taylor Swift's "You Need to Calm Down" as the winner.
As Swift and her video costars approached the stage, Travolta appeared to try and give the award to Jade Jolie, a former RuPaul's Drag Race contestant who portrayed Swift in the video, and is a dead ringer for the singer.
She politely smiled at Travolta but didn't take the award — and he finally seemed to realize his mistake.
Watch the video to see Travolta's cringe-worthy presentation!