Enquiring Minds Want To Know About -- Spider-Man Underwear! Most Bizarre Questions From The Jodi Arias Murder Trial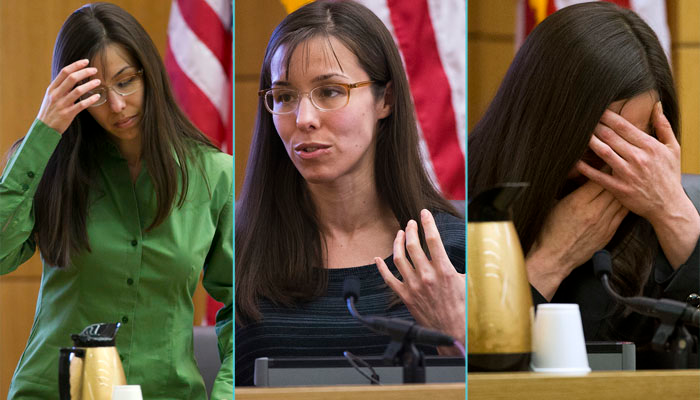 They peppered her with about 200 questions that included everything from embarrassing to the downright bizarre!
And Jodi Arias, who is facing a possible death sentence if found guilty of murdering her ex-boyfriend Travis Alexander, calmly and methodically answered them all whether it was about sex (in various orifices!!) or Spider-Man underwear.
Now, RadarOnline.com has the definitive video montage of all the best, strangest and just downright bizarre questions that have been asked of the bespectacled 32-year-old.
Article continues below advertisement
Throughout the bombshell first degree murder trial, which began in January, Arias has tried to convince the jury that she was acting in self defense when she shot her ex-boyfriend in the head before stabbing him 29 times and slicing his throat from ear-to-ear.
In her bid to paint the slain motivational speaker and devout Mormon as a sex crazed physically and sexually abusive monster, Arias has accused Alexander of everything from being a bully to a pedophile to a control freak who forced her to wear Spider-Man boys' underwear to turn him on.
Check out the video showing how Arias has deftly fielded even the most embarrassing questions without betraying a hint of emotion.
And, keep checking back on RadarOnline.com for updates on the Jodi Arias murder trial and to watch live streaming of the proceedings as they unfold.