Joan Rivers Defends Heidi Klum Holocaust Joke: 'Apologize, For What?'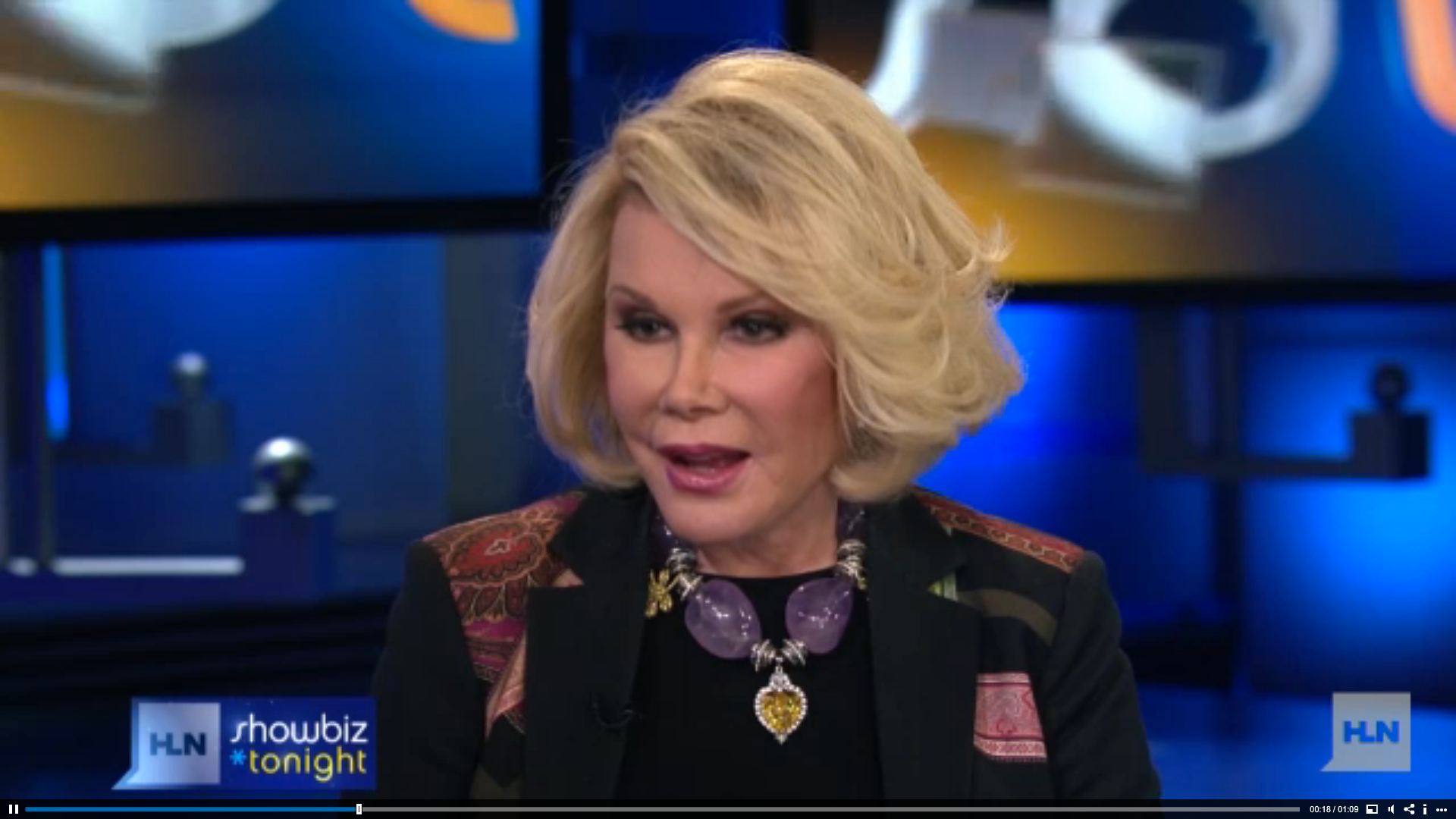 Joan Rivers is still refusing to apologize for an eyebrow raising joke she made comparing Heidi Klum's very revealing Oscar gown to the Holocaust.
Rivers -- who turns 80 in June -- made the controversial crack while appearing Monday on Fashion Police on E!
"The last time a German looked this hot was when they were pushing Jews into the ovens," Rivers said, referring to Klum's Oscar-night gold dress that featured a plunging neckline.
Article continues below advertisement
The Anti-Defamation League immediately demanded Rivers apologize, calling the remark "vulgar and offensive to Jews and Holocaust survivors, and indeed to all Americans."
ADL boss Abraham Foxman added, "of all people, Joan Rivers should know better."
A defiant Rivers -- who is Jewish -- defended her comments on HLN's Showbiz Tonight Thursday, saying it's simply her way of getting people to talk.
"It's a joke No. 1. No. 2 it is about the Holocaust. This is the way I remind people about the Holocaust. I do it through humor. My husband ( the late Edgar Rosenberg, who committed suicide in 1987) lost his entire family at Auschwitz, so let's just start with that. Your generation didn't know what I'm talking about, and by me doing a joke, it gets people talking and thinking. It didn't bother Heidi… doesn't bother me," she told host A.J. Hammer.
When Hammer pointed out that some people believe she should apologize for her remark, Rivers said, "For what?"
The legendary comedienne then offered some advice for her critics: "Why don't you worry about Mel Gibson.
"Why don't you worry about the anti-Semites out there and not pick on someone who doesn't have a single living relative?"
Hammer asked Rivers if there was a topic so serious that she would not joke about it.
"I think that is how we get through life…you laugh, you can deal with it," Rivers responded.
Earlier this week, Rivers caught flak after making a fat joke on Late Show with David Letterman about Adele.