Stop Talking About My Age! 45-Year-Old Jennifer Aniston Outraged About 'Ageism' In Hollywood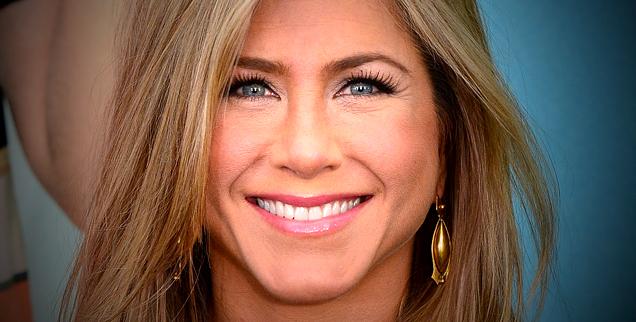 Jennifer Aniston is known for her killer bikini body and stunning skin, but she says she is irritated her age is always prominently referenced when her great looks are discussed.
"Your age always has to be mentioned and men don't really get that for some reason. It's not like you see Joe Schmo, 37," Aniston told WWD about her problem with "ageism."
The 45-year-old Friends star explained where her annoyance comes from.
Article continues below advertisement
"Women and men today in their 40s are so much healthier than they were 30 years ago in their 40s. It was a different time. We know how to take care ourselves.
Promoting the digital short she is voicing for her endorsement of Aveeno, titled "The Beauty of Nature, Active Naturals Oat for Your Skin," Aniston explained how she stays so fit and fabulous.
"We know what to put in our bodies to fuel us that's healthy and organic and not processed, and the importance of drinking water and cutting out sugars and bad fats," Brad Pitt's ex-wife said.
But now the bikini bombshell, who is engaged to Justin Theroux and has said that he hijacks her beauty products, says that it's much easier to be healthy and take care of your body.
"Before, we just didn't know that, and we didn't have the technology with skin care that we have today."
youtube