Howard Stern's Former Sidekick Claims Star Ditched Him After September 11 Tragedy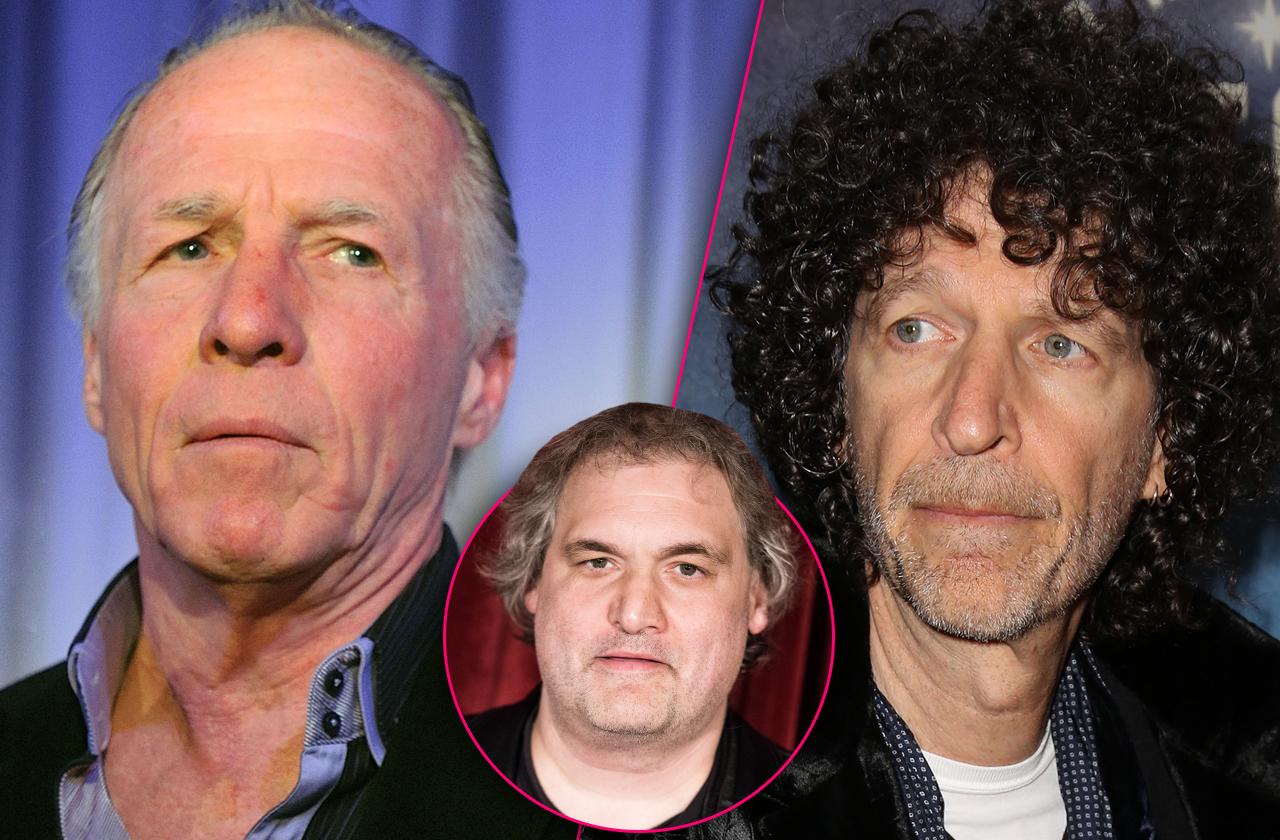 Howard Stern's former head writer Jackie Martling left The Stern Show abruptly in 2001. Now, 16 years later, The Joke Man is revealing the truth about what really went on behind the scenes in his new tell all book.
During the period where Martling was in negotiations for a pay raise, the now 69-year-old said he felt very uncomfortable at work each day working alongside the new intern.
"They had sat Benjy Bronk right next to me. In my little space, which was already tight," Martling recalls. "Elbow to elbow, doing the same thing as me, writing lines on the fly for Howard. For me to read, in addition to often reading Fred's lines, and then in addition to what I had written, having to decide which of the three pages to toss in front of Howard. Fred and I already had it covered—the show was a well-oiled engine and a juggernaut. It simply wasn't necessary. It was as if to say, 'should you decide to go anywhere, this guy can simply move over.'"
Article continues below advertisement
"During almost every commercial break, I was up to pee, or to get more coffee or most often both. And every time, I had to climb around Benjy to get out and back in, like I was at a crowded movie and had t take a leak. And every single time, I got that crappy feeling in the pit of my stomach, the feeling that the situation sucked, that it was not only insulting, but worst, that it had absolutely been created to do just that."
After weeks of negotiations, Martling was furious with the final offer the producers made, and made the decision to leave the show. In addition to his salary expectations falling short, he says his alcoholism and lack of sleep were other factors that led to his departure.
"I did feel so, so bad about breaking up the core team. But again, I wasn't trying to. Doing the show is really rough, it's a full-time commitment, a life-draining undertaking...and I wanted to be paid handsomely for it. I wanted them to share our incredible, unmatched success with me. What I was asking for wasn't ridiculous. I had been there since the onset of the morning show's rise, I was a founding father, and I wanted my salary to acknowledge it."
Article continues below advertisement
During the two months following Martling's exit, there was no communication "of any kind" with Stern or the rest of team. In May of 2001, The Joke Man realized how much he missed the show, and decided to reach out.
"I called my lawyer and said, 'I've thrown out all my resolve, all my logic, and all my reasoning. Sleep or no sleep, it's too weird. I miss it so much. I'm sure we've let it go too long, but just in case we haven't, please call Tom and tell him we'll take their last offer if it's still on the table.'"
But Stern did not want Martling back, and instead hired Artie Lange to replace him five months later.
"At some point, I inexplicably wrote a heartfelt email to Howard telling him I'd made a blunder and really wanted to rejoin the gang. I never got any response to that, either. I've been told second-hand of lots of things that were said on the air about how I had supposedly said I'd never come back to the show, that I didn't ever want to be there again, that they had kept the seat open for as long as they could, whatever. But again, for the record, we asked for my job back in the beginning of May and Artie Lange, my replacement, wasn't hired until that October."
Article continues below advertisement
"In fact, fairly soon after 9/11, when everybody in New York was so disheartened and depressed, I wrote Howard another very sincere email, saying I really wanted to return to the show and that I thought the horrible tragedy was a perfect window for me to return, for us to reunite. That New York badly needed anything that would symbolize any kind of 'return to normalcy,' especially anything that would lighten things up at all, and judging from the hundreds and hundreds of emails and the people I ran into everywhere I went (even to this day), so many of the listeners were rooting for my return that it seemed like an ideal time to bury the hatchet, let bygones be bygones, or simply tear down whatever walls that were...in the way, and make the show whole again."
Stern was still not budging. Then, Martling attempted for a third time to reach out to the radio mogul with an analogy: "Even Clinton and Gore are sitting side by side, putting their differences behind them. Surely we should," he said.
"It was straight from my heart. I suggested that perhaps we should get together and discuss it. He wrote back to the effect of, 'We're not politicians, we're comedians,' and that was that, never addressing getting together. That had been my third attempt at getting together with him, the third time I had asked him point-blank, 'Let's get together,' and each time when he responded, he failed to address getting together. So as sad as it made me, at the time, I abandoned the idea."
Martling's book The Joke Man: Bow To Stern hits shelves on October 24.
We pay for juicy info! Do you have a story for RadarOnline.com? Email us at tips@radaronline.com, or call us at 800-344-9598 any time, day or night.