He Stole My Jokes! Howard Stern's Ex Sidekick SLAMS Star In New Tell-All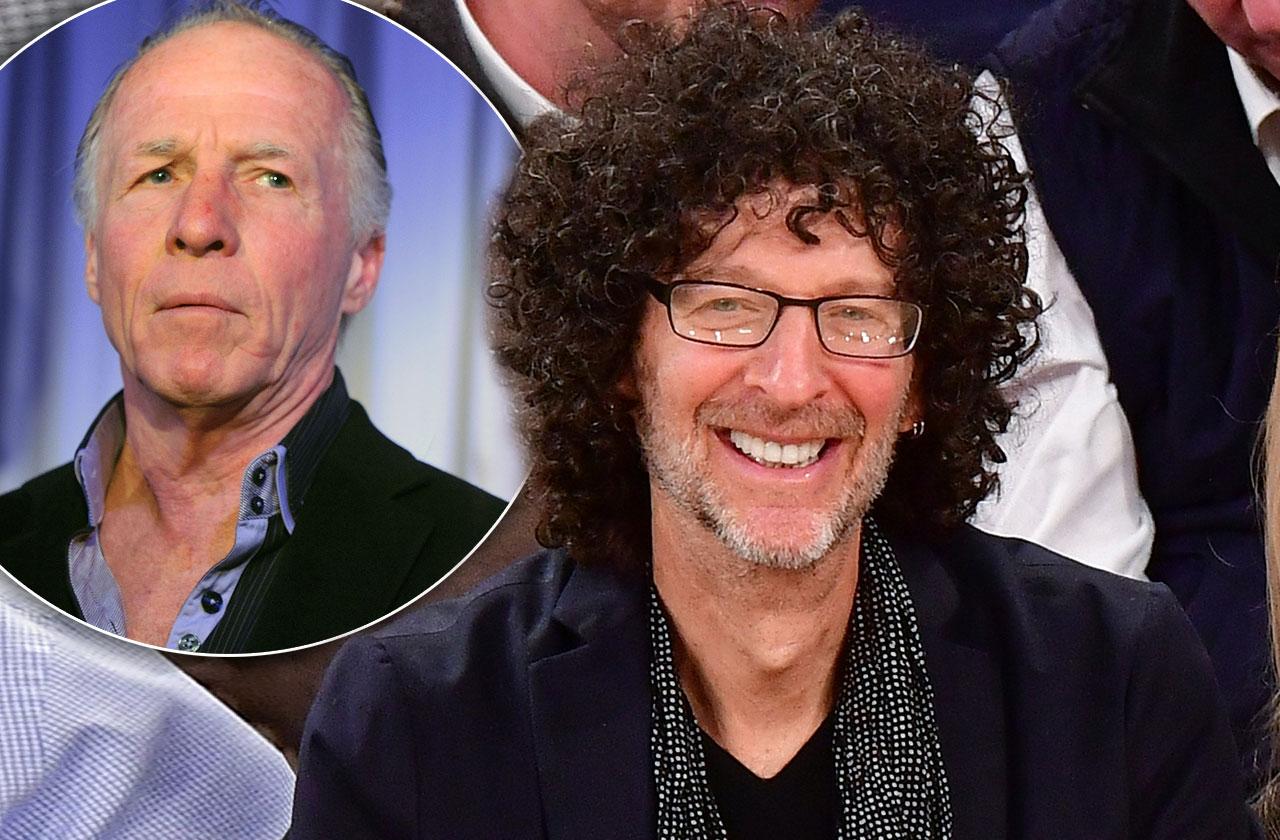 Howard Stern's former head writer Jackie Martling aka "The Joke Man" slammed the media mogul for swiping jokes he wrote during his more than 15-year tenure on the show, Radaronline.com can exclusively reveal.
In Martling's new tell-all book, The Joke Man: Bow To Stern, the comic claims Stern, 63, took all of the credit for his hard work.
"I was writing a lot of the really good lines, which had of course accounted for my jump to full-time, but that role was still far, far in the background," Martling wrote in the book, out next month. "The listeners knew there was a comedian sitting there, a laughing hyena who was part of the ensemble, but my written contributions were definitely, for the most part, hush-hush."
Article continues below advertisement
"Part of the reason nobody was aware of how much I was writing, aside from it not being written about and talked about too much, was that as much and as quickly as the show grew, it was an incredibly smooth operation from the moment of inception."
The 69-year-old recalled the time he met Stern's sister, Ellen, who wanted to know how her brother suddenly became so funny.
"It seems Ellen hadn't been able to listen to his afternoon shows, but now that he was on mornings, she could listen on her way to work," Martling said.
He claimed Stern's sibling approached him at a local New York restaurant.
"I said to my brother, 'Howie! When did you get so witty?' and he said, 'That's not me, that's Jackie.' And you're Jackie! It's so nice to meet you!" she allegedly told Martling.
Martling revealed he would write his notes to Stern in "very big, very clear capital letters" so that the Shock Jock would be able to read his writing easily.
Article continues below advertisement
"He always worked them in, whether in part, verbatim, or in his own interpretation, so seamlessly that anyone would be hard-pressed to know what was from the papers in front of him or what was just rolling from his frighteningly agile imagination and stunningly creative mind."
"Everywhere I went, people were talking about how witty Howard Stern was. How funny, how quick. And I always agreed with them. But I also knew that since joining forces with him, I had something to do with it."
He claimed Stern even dreamed about his notecards.
"Once he told me he saw my handwriting in his dream. I didn't ask him if it was a nightmare," Martling said.
As RadarOnline.com previously reported, Stern forbid any of her Stern Show pals from writing the foreward to Martling's book.
However, Martling's show replacement, Artie Lange, did the honors.
Lange left the show in 2009, while Martling departed in 2001 after teaming up with Stern in 1983.
We pay for juicy info! Do you have a story for RadarOnline.com? Email us at tips@radaronline.com, or call us at 800-344-9598 any time, day or night.