Hell On Wheels! Vespa-Riding Gwyneth Paltrow Banned From Kids' School After Traffic Incident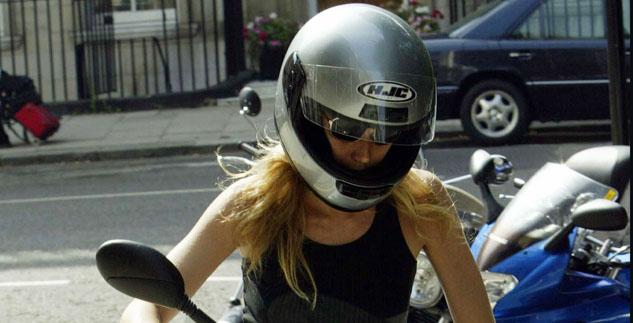 Gwyneth Paltrow is hell on wheels, at least according to officials at her kids' tony Hollywood prep school. That's the claim being made by The Hollywood Reporter, which alleges in its current issue that school officials have banned Vespas from school pick-up and drop-off, citing safety concerns.
Paltrow's rep denied the report, but the school certainly would have ample reason to make such a decision.
Article continues below advertisement
In early September, Paltrow was videotaped narrowly cutting off a school bus with her daughter, Apple, on the back seat. Her husband, Chris Martin, followed behind with son Moses on the back seat.
youtube=https://www.youtube.com/watch?v=SCE3_5XSSjo&w=420&h=315
After the disturbing footage of the near-crash hit the web, it emerged that Paltrow didn't even have a California Motorcycle Drivers' License. Nearly a week after the incident, she reportedly passed the test to get her license for the motorcycle.