Gwyneth Paltrow: I'm Embarrassed By Iron Man 3 Dress, 'Kinda Had A Disaster' On Red Carpet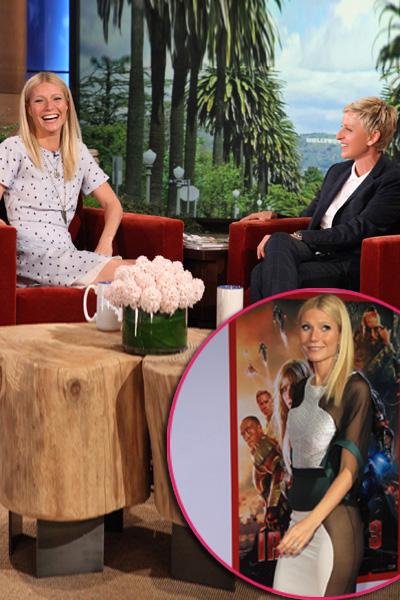 Gwyneth Paltrow, appearing on Ellen Friday, said she's humiliated by the fallout of her fashion flub on the red carpet of the Iron Man 3 premiere in Hollywood this week, when the sheer side of her Antonio Berardi dress exposed her entire side.
"I kind of had a disaster," the beauty said. "I was doing a show, and I changed there, and I couldn't wear underwear -- I don't think I can tell this story on TV ...
Article continues below advertisement
"Let's just say everyone went scrambling for a razor," said the 40-year-old Country Strong star, who was named the World's Most Beautiful Woman by People this week. "So I went from being the most beautiful to the most humiliated in one day."
"I think there are questions here and the question to me is ..." Ellen said, before Gwyneth chimed in, "Why is your a** hanging out?"
"Oy!" Ellen said. "I really have some questions now ... it was just the side of your leg! What is going on?"
"I work a 70s vibe," bragged Gwyneth, who has two kids, Apple and Moses, with her husband, Chris Martin. "You know what I mean?"
Iron Man 3 hits theaters Friday, May 3.
youtube