Fish Catches Man! The Viral Video You Must See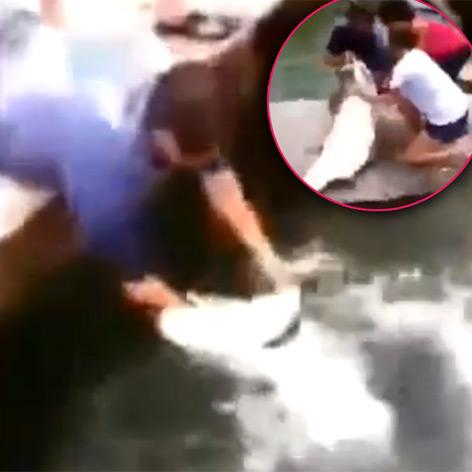 Cue the Jaws music…
In a new YouTube video that's going viral, a Florida fisherman goes from the hunter to the hunted.
In the clip, a man (identified in multiple reports as Ryan Reynolds, and not the famous one) dangles his arm in the water off the side of a jetty … only to have a jumbo sized fish bite onto his arm, and unrelentingly hold on!
Watch the video on RadarOnline.com
The video is filled with screaming as the man struggled to free his arms from the aggressive fish's clasp, though he eventually is able to liberate his limb. The man did not appear to suffer serious injuries in the attack.
Article continues below advertisement