Exclusive
Abuse Of Power! FBI Director James Comey Accused Of MASSIVE Cover-Up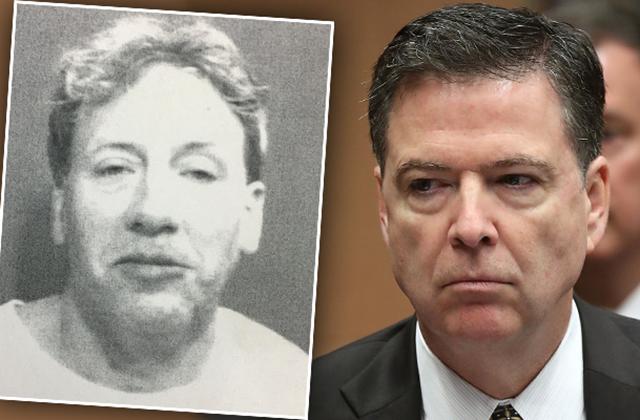 In an abuse of power scandal that will invoke comparisons to J. Edgar Hoover and Richard Nixon, controversial FBI director and Donald Trump nemesis, James Comey, has been accused of using the full authority of his lofty office to cover up heinous crimes perpetrated by one of his closest relatives! Comey's own family member has come forward with the bombshell allegations to RadarOnline.com.
The far-reaching scandal began when Comey's first cousin, William Comey, was busted in a booze-soaked beat down after punching a Disney World manager in the face.
Article continues below advertisement
William's ex-wife Kate, 54, told RadarOnline.com, "This man is a horrible person," Kate told RadarOnline.com. "And I've long suspected James is helping him cover it all up!"
"I suspect that in some way James was helping his cousin," she continued. "Just too many things happened that were completely unexplainable without that missing piece to make it all make sense."
The Tennessee woman claimed that during her divorce from William, important documents suddenly vanished, and William even told her, at one point, "good luck finding proof" of the Disney World arrest.
Challenge accepted!
A search carried out by RadarOnline.com at the Ninth Judicial Circuit in Florida revealed that William was busted for battery and disorderly intoxication, as well as battery on a law enforcement officer after a bizarre incident at Disney's Hollywood Studios in Orlando.
Arresting officer Michael Perrin wrote in his report, "Upon my arrival, I met with victim # 1 Christopher J. Waz, Disney guest manager, who stated ... he was called to the Rocking Roller Coaster in reference to an intoxicated guest."
Article continues below advertisement
"When he arrived, he encountered the defendant William Comey. He tried to get Mr. Comey to leave the line for the roller coaster but he became very belligerent screaming foul language at everyone."
"When Mr. Waz tried to get the defendant to sit in a wheel chair, the defendant punched Mr. Waz in the face."
According to the report, it took a whole squad of Disney World security guards to subdue the soused relative of the nation's top G-man — and William even tried to yank one of the officers to the ground!
Even more shockingly, William did all this while his daughter, 8, and son, 6, looked on in horror!
After the beat-down, William was treated for intoxication at Dr. Phillips Hospital, where tests revealed he had a whopping blood alcohol level of .340 — more than four times over Florida's legal limit of .08.
James was not in federal office at the time of William's bust, as he had retreated to private practice after serving as U.S. Attorney for the Southern District of New York and then Deputy Attorney General from 2003 to 2005.
Article continues below advertisement
James returned to federal duty in 2013 as Barack Obama's appointee to run the Federal Bureau of Investigation. He has since drawn the ire of both Republicans and Democrats alike for first sinking Hillary Clinton in the run-up to election day with a reinvigorated email investigation — and then later by probing President Donald Trump's campaign aides' ties to Russia.
As for William, he initially pleaded not guilty to the charges, but ended up pleading nolo contendere to the lesser offense of misdemeanor battery.
He was "adjudicated guilty," according to court documents, and sentenced to two days in jail. (He had already served two days at the time of his arrest, and was credited for those.)
He was also placed on one year of supervised probation, ordered to do 100 hours of community service, and ordered to pay more than $900 in fines.
Since his kids had witnessed his meltdown, he was also required to "enroll and complete a parenting class within 60 days."
And he was also required to "submit to alcohol evaluation and complete any recommended counseling."
But this embarrassing family secret has never become public ... until now!
We pay for juicy info! Do you have a story for RadarOnline.com? Email us at tips@radaronline.com, or call us at (866) ON-RADAR (667-2327) any time, day or night.